Events Search – Staff Pick
11 total results
Fridays, Saturdays, 8 p.m. Continues through Oct. 28
347-855-3747
events@ilovedrip.com
Dance
Vampire-themed dance show with splash effects, a special drink menu and more. $44-$79
http://lovedrip.com
Tuesdays, 8 p.m.
Concerts/Events
Weekly dueling piano show from Amy and Randy's Dueling Pianos. free
Tuesdays, 9:30 p.m.
407-649-0000
Clubs/Lounges
Vinyl-only mix of genre jumping music including: Hip Hop (Golden Age, 80's, 90's and underground), Downtempo, Dope Beats, Soul, Jazz, Funk, Future Soul, Dark Groove and more. free
Herman's Loan Office
(map)
22 W. Pine St.
Downtown
Through Dec. 31
Art
This exhibition presents the work of an international group of 18 artists who explore the impact of the vast scale of commerce and immigration worldwide on contemporary life. $15
Orlando Museum of Art
(map)
2416 N. Mills Ave.
Mills 50
407-896-4231
Through Nov. 13
Events
Sample international cuisine at 35 different kiosks, watch culinary demonstrations, or take a beverage seminar. price of admission
Through Dec. 31
Art
Group show featuring art inspired by the union of art and science. free
Cornell Fine Arts Museum, Rollins College
(map)
1000 Holt Ave.
Winter Park Area
407-646-2526
Through Dec. 31
Art
Collaborative show with Flying Horse Editions. free
Wednesdays, 10 p.m.
Concerts/Events
"Come rescue your humanity from obscurity and see the future the way it should be seen.. through high octane beer goggles baby!" free
http://willspub.org
Lil Indies
(map)
1036 N. Mills Ave.
Mills 50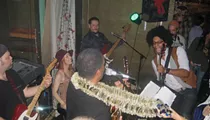 Thu., Oct. 26, 6-9 p.m.
Events
Local craft bars compete for bragging rights by creating libations inspired by local history. Enjoy three hand-crafted cocktails based on a 1938 murder at the San Juan Hotel. $25
Orange County Regional History Center
(map)
65 E. Central Blvd.
Downtown
407-836-8500
First Wednesday of every month, 9-11 p.m.
407-262-0056
mike@hourglassbrewing.com
Comedy
free
The Hourglass Brewery
(map)
480 S. Ronald Reagan Blvd.
North
407-719-9874
Third Monday of every month, 10 p.m.
Concerts/Events
Industrial, goth, darkwave and more. free
Independent Bar
(map)
70 N. Orange Ave.
Winter Park Area
407-839-0457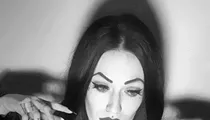 Showing 1-11 of 11 total results in this search.