click to enlarge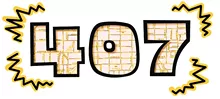 All right, ninjas, the new 
year means it's time to check our perspective – where we've been, where we are and where we're going.
I've been thinking about how good 
downtown life is right now. But take it from someone who's pretty much grown up in downtown Orlando: It wasn't always that way. My family first moved into a Colonialtown duplex when I was in middle school. I dug it because I was a skater kid and now had access to the area's best street turf (before it became illegal). Beyond the nascent Asian district, there was little interesting culture at that time. The only downtown nightlife was the touristy theme-job of Church Street Station and a tiny smattering of clubs that I was years from being old enough to get into. Whatever youth-oriented culture there was existed in pockets – often half-formed, disparate and far-flung. Orlando had plenty of nice areas then, but no real hip neighborhoods to speak of.
Fast-forward to now, and we all know how urban and socially alive downtown has become. It's blown up so much, in fact, that it's spilled over into the nearby surrounding neighborhoods. Now, within walking-biking-skating distance of that old duplex are the city's most au courant stretches like the resurgent Mills Avenue corridor, the Mills 50 District, the Garden District, the Milk District, Ivanhoe Row and Thornton Park.
Orlando is just a much cooler city now. Forward-thinking buds that were barely open five years ago are now in bloom. Ten years ago, they were but seeds. And 20 years ago, downtown would've been altogether unrecognizable to today's hipsters. As a result, an outward sense of localism is no longer an ideal-
istically delusional leap of faith but is justifiable and approaching something resembling critical mass.
In music circles, progressive and even left-field creativity is not only being practiced but is now celebrated more widely. The TransCon/post-grunge commercial grip on our city's music scene has finally been 
quarantined and is withering alongside the big industry illusions.
Sometimes, it can be hard to sense the growth in the Orlando music scene because the expansion has grown out instead of up. There are actually many more people involved who are more mobilized than before. Instead of one homogeneous trajectory, our explosion has gone in a million different directions into specialized micro-scenes. And this is exactly on par with the nation, the world even. Apart from the exasperatingly boring cattiness of some local tribes, that's not a bad thing. It's a motley scene, but the important thing is that there's far more color than there ever was. (When the experimental scene is one of the most fertile subcultures, as it is here currently, you know you're in a place that values interesting things.) That's what real cities represent: interesting choices. But for proof that our music scene is indeed getting bigger in all the right places, just look at the 
proliferation of region-specific music festivals with a DIY, alternative ethos that have sprung up in the past several years with increasing frequency.
All of this is exciting because it suggests that we're finally coming into line with those more enlightened cities. However, the great endeavor is just beginning. Our version of it may be starting to come into view but we haven't reached the Promised Land yet. Growing pains persist, and there's still lots of work left. We still don't have the honesty, open mind or even sense of humor about ourselves that a primetime-thinking culture should have. Some of us remain downright cow town when it comes to dealing with frank opinion.
What's more, the local music dialogue quivers with lots of passion, and we all seem to love to hate on each other's scenes. And although it's healthy – or at least entertaining, to a certain degree – remember that many of those options used to not exist to any notable degree.
Stand above the daily fray and you'll see that it's a good time to be here – better than it ever was. The enormous musical baggage inherited from our puff-commercial past is getting more distant each day, and the smart vision of the rising class of independents is becoming more crystalline. The year 2010 was pivotal for Florida's indie scene and Orlando is positioned to lead the way in 2011. But will we?