click to enlarge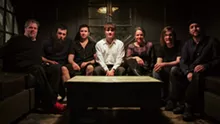 We are torn in our recommendation of this show. On the one hand, we have very strong, long-held feelings about the Talking Heads; the band's angular meld of art-damaged punk with multicultural rhythms drilled right into our souls upon first listen, and has been cherished through the years since; Talking Heads cover band Start Making Sense describes itself as "a rockin', funkin', danceable celebration" of the band, which … let's just say we can't imagine David Byrne loving that. But on the other hand, Talking Heads haven't performed together in more than a decade, so this may be the only chance we have to experience a(nother) "live" Talking Heads show. Nostalgia wins: Like Jimmy Stewart creepily molding Kim Novak into his dead ex-lover, we gotta admit that sometimes a simulacrum is better than nothing. Thank you for sending me an angel?
Start Making Sense with DJ Prom Nite | 9 p.m. Thursday, May 7 | Will's Pub, 1042 N. Mills Ave. | willspub.org | $10-$12
click to enlarge
In case you haven't heard it enough, it bears repeating that Orlando has a deep, rich musical history that extends way past the boy bands and DJs of the 1990s, full of talented musicians, legendary venues and great stories. The focus of this event is the latter. Jerry "The Reverend" Johnson and Chuck "Mandaddy" Ellis invite representatives from the local scene to take the mic at Lil Indies and tell some of their best stories, with the only stipulation being that the story must have something to do with a song. It can be a song that influenced them musically or just one that reminds them of a person or event from the past, but after the story's over, the song gets played over the PA while folks refresh their drinks and the next storyteller gets set up. This month's edition brings a slew of aging hipsters like DJ and Spacebar owner Tommy Mot, Ludes guitarist Jeff Nolan and the unofficial feelgood ambassador of Orlando, Eugene Snowden, to the stage to tell some of their best stories from back in the day, so expect to learn a little history and maybe even develop a little respect for your elders.
11 p.m. Thursday, May 7 | Lil Indies, 1036 N. Mills Ave. | willspub.org | free
click to enlarge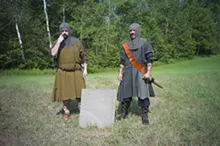 Just in case you didn't get enough independent film at the recent Florida Film Festival, the Gallery at Avalon Island is hosting the International Freethought Film Festival this weekend. Comprised of 18 shorts and two features, this film festival focuses on issues related to freethinking, from religion and alternative medicine to UFOs and astrology. While that description may make you think of pedantic documentaries straight out of r/atheism, the slate for the festival actually looks pretty varied and entertaining. There's a pop punk musical (O-Star), a short (Guest Room) and a feature (Love Land) that take intimate looks at characters with developmental disabilities, and a feature-length documentary about the push for recognition of Viking exploration of Minnesota, complete with historically inaccurate historical re-enactors (Lost Conquest, pictured). The films are spread out in programs over three days and screened in the gallery's upstairs theater. Splurge on the weekend pass for an invite to the exclusive afterparty at the Woods, where you can pick the brains of some of the filmmakers and organizers behind all this freethought.
5:30 p.m. Friday, May 8, noon Saturday-Sunday, May 9-10 | The Gallery at Avalon Island, 39 S. Magnolia Ave. | freethoughtfilmfest.org | $10-$25
click to enlarge
Mike Mantione should be any emo lover's spirit animal. The wavering sensitivity embedded in the Five Eight vocalist's dogged musical self-examination isn't wimpy or saturated by sentimentality the way pretenders in the genre often are – it's authentic emotion that tricks you with uplifting pop melodies while the singer lilts and even whistles his way through charged lines like "Oh god, you're dead to me now" (on the title track of 2011's Your God Is Dead to Me Now). Because Five Eight began in the '90s, there's a genuine thread of angsty alt-rock and post-punk that finds Mantione occasionally growling between his affecting proclamations. It's a perfect pairing with local heroes the New Lows, whose sound has Jawbreaker leanings that help them evoke an equally distinct nostalgia for that sweet '90s era that history remembers as a glom, but more attentive memories treasure for unique gems like Five Eight.
Five Eight with the New Lows, the False Hopes | 9 p.m. Friday, May 8 | Will's Pub, 1042 N. Mills Ave. | willspub.org | $8-$10
click to enlarge
It's been 20 years since the final episode of Kids in the Hall aired on TV and 30 years since the Canadian sketch comedy troupe first started touring together. They haven't toured in more than six years, so we have to ask – will the humor still hold up? Will it still be funny when we hear a daddy tell his son, "All right now, son, I want you to get a good night's rest. But remember, I could murder you when you sleep," or when the Chicken Lady sings about eating her gravel and grubs, gravel and grubs? Everybody in the comedy troupe, best known for creating batshit insane characters like the Chicken Lady, the headcrusher Mr. Tyzik and the Axe Murderer, is a little older, grayer and balder. But that probably just makes them older, grayer and funnier, we're thinking (more years to get more weird, right?). Plus, we are also older, balder and grayer, so maybe that makes us an easier crowd to please. Goddamn bastard brine!
8 p.m. Saturday, May 9 | Hard Rock Live, 6050 Universal Blvd. | 407-351-5483 | hardrock.com/orlando | $40
click to enlarge
Fact: Mother's Day is the most popular day of the year to eat in a restaurant. Fact: You are broke. Fact: Moms are suckers for goopy Hallmark card-type sentiment, while you prefer a more rigorous, inventive expression of universal feelings. Performance artist Brian Feldman's 24 Minute Embrace may just meet all of your requirements for a Mother's Day observation. The conceptual artist (formerly local, though he moved to D.C. a few years ago) is remaking his 2011 Orlando work, 24 Hour Embrace (After Young Sun Han), in which he hugged his father for all of Father's Day. For this Mother's Day variant, he will hug Marilyn Wattman-Feldman for 24 minutes (a minute for each hour of Mother's Day! There's that goop moms love). This is actually only one-third of Feldman's latest piece of time-based art – he plans to repeat the 24-minute hug in two other cities, as he and his mother travel to D.C. and then Philadelphia – but as far as you and your own mom are concerned, it's plenty. Take a picnic to nosh on Seneff Arts Plaza after the performance and skip the busy restaurant buffets altogether.
11 a.m. Sunday, May 10 | Dr. Phillips Center for the Performing Arts, 445 S. Magnolia Ave. | facebook.com/brianfeldmanprojects | free
click to enlarge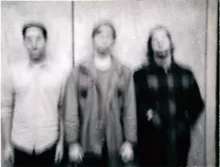 Toronto noise rockers Metz busied themselves for the past three years relaxing the sonic chokehold of their debut to let in fresh breaths of air on II, which dropped Tuesday this week. If you can peer through the thick clouds of noise, there are downright pretty flashes of piano and bizarre synthesizer-based segues between forceful, reverb-drenched vocals. It's immediately exciting, and imagining the immersive possibilities of catching this Canadian band live in our swampy state would be enough to get your heart checked in preparation. But add to that the fact that Metz is opening this show for L.A. surf-punks Fidlar – who have a rowdy release due out on Burger Records this year and we are hoping we might get a little preview of new songs – and the combination is sure to crush. Find your pulse before you miss out.
7 p.m. Tuesday, May 12 | The Social, 54 N. Orange Ave. | 407-246-1419 | thesocial.org | $15-$17