click to enlarge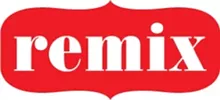 This week's Remix is almost an "un"mix, as we subtract some of the unnecessary modern flourishes added to a once-simple cocktail. The Old-Fashioned has gotten a bad rap as a sickly-sweet waste of bourbon because of the messy sugar-and-fruit muddle that's now part of the standard recipe at most bars, but if you look into the drink's origins, it began as a straightforward and manly drink: just rye with soda and bitters. Then came the addition of a lump of sugar and some combination of citrus fruit and or peel – probably to mask the taste of subpar liquor during Prohibition – and eventually that mutated into a shot of Sprite, a plop of crushed orange and pineapple, and that damn maraschino cherry on a pick.
The current vintage cocktail revival ensures that most bars have reeled it in somewhat, serving a drink that less resembles your grandma's jello mold. But since the sugar, cherry, et cetera is how the Old-Fashioned is served today, our Remix takes on that modern recipe rather than going all the way back to the two-fisted "dash of bitters and a bottle of bourbon" days. We replace the sickly sugar, fruit and neon-red maraschino with a maple note, a local citrus bitters and a homemade preserved cherry.
classic:
2 ounces bourbon
2 dashes Angostura bitters
a splash of soda water
1 teaspoon sugar
1 maraschino cherry
orange wedge
Mix sugar, water and bitters in a short glass. Add the cherry and orange wedge and muddle into a paste using a muddler or the back end of a spoon. Pour in the bourbon, fill glass with ice cubes, and stir.
remixed:
2 ounces rye whiskey (like Bulleit)
2 dashes local blood orange bitters (like Big Wheel Provisions)
1 or 2 maple ice cubes, to taste
2 boozy cherries (recipe below)
Make the maple ice cubes the morning before you plan to drink the cocktail: Mix grade-B maple syrup with water, in equal proportions, then pour into an ice cube tray and freeze. (Grade-B syrup has a more pronounced maple flavor – and is cheaper – than grade-A, which has more of a purely sugary sweetness.)
To make the cocktail, pour the rye over one or two maple cubes (depending on your sweetness preference) into a chilled glass. Add a dash or two of citrus bitters, stir, and garnish with one or two boozy cherries on a pick.
boozy cherries:
Loosely fill a half-pint canning jar with pitted fresh cherries (about 6 ounces). Add three sprigs of fresh thyme, three strips of grapefruit zest, 1/2 teaspoon of pink peppercorns and a pinch of cardamom. Top with bourbon, rum or brandy; let the fruit macerate for a week in the fridge, then use as cocktail garnish or serve over pound cake or ice cream.