click to enlarge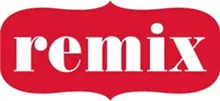 St. Patrick's Day is more of a beer-drinking holiday than an occasion for mixed drinks, though there have been plenty of attempts made at Irishing up the cocktail – mostly sad, misguided things defiling good Irish whiskey with Midori, Chartreuse, crème de menthe and the like. (The less said about the Irish Car Bomb, the better.) There's a healthy category of Guinness "cocktails" – the Black Velvet and the Black-and-Tan are probably the best-known of the bunch – but for my money, the ideal thing to drink on March 17 is a pint of Guinness and shot of Bushmills (or Jameson, I guess). Stir, rinse, repeat.
For this special shamrocky edition of Remix, I've reinvented that classic combo as a dessert: an airy, easy-to-make whiskey ice cream and a bittersweet chocolate Guinness sauce. And if you still feel a pull toward the abominable Irish Car Bomb, just add whipped cream flavored with a shot or two of Baileys and there you are, boyo.
whiskey ice cream
• 1 1/3 cups heavy cream
• 1/3 cup whiskey
• 1/3 cup honey
• 4 egg yolks
Warm the honey in a small pan over low heat. While it's on the stove, whip the cream in a bowl until it's thick enough to form a soft peak when you lift out the whisk (or beaters, if you're using a mixer), gradually adding the whiskey as you whip. In another, larger bowl, beat the egg yolks. Add a little of the warm honey to the yolks and beat again; repeat bit by bit until all the honey is incorporated and the mixture is pale-yellow and thick. (If you do it all at once, the hot liquid will scramble the eggs.) Gently fold the whipped cream and whiskey mixture into the bowl containing the yolks and honey, and process in an ice cream maker, following the manufacturer's instructions. (Or cool in the fridge overnight, then freeze for 12 hours and stir before serving; it will be more icy than creamy, but still tasty.)
chocolate Guinness sauce
• 5 ounces of bittersweet chocolate
• 1 tablespoon honey
• 1 tablespoon brown sugar
• 1/3 cup heavy cream
• 2/3 cup Guinness stout
Break the chocolate into small pieces, then put everything in a pan and cook over medium-low heat until combined, stirring continuously. After it's melted and mixed, simmer and stir for another five minutes to thicken the sauce (or up to 20, depending on the consistency you prefer). Cool in the refrigerator for at least two hours, then pour over whiskey ice cream.