OK, so it hasn't been such a great year. Natural disaster, war, pestilence – are those hoofbeats we hear? And in addition to the massive loss of life suffered thanks to catastrophic events such as tsunamis, earthquakes, floods, disease and combat, we've lost any number of individual notables – from Johnny Carson to Peter Jennings, Arthur Miller to Hunter S. Thompson, Robert Moog to Bobby Short, Andrea Dworkin to Shirley Chisholm, and, of course, in a class of his own, Richard Pryor. But what a truly sad and depressing world this would be if we had never had the benefit of their lives and works. And that's the idea behind our annual People Who Died issue: celebrating the lives of those who, in some way, changed our lives, even if their passing didn't get a mention on the evening news. R.I.P.
ENDLESS SUMMER
Martin Denny
click to enlarge
An eerie whistle announces a lumbering left-hand piano ostinato, soon joined by echoing bird and monkey calls and plummy right-hand chords right out of Rachmaninoff. As the monkeys hoot and hand percussion percolates discreetly in the background, you are transported to a balmy tropical beach, palms rustling in the ocean breeze as flickers from the first torches of the evening replace the golden light of the sinking sun. You are a long way from Formica-topped suburban Eisenhower America, and you're OK with that. Martin Denny's instrumental "Quiet Village" has done its job.
Denny didn't originate his biggest hit; composer/ bandleader Les Baxter penned "Quiet Village" and more than a dozen other numbers that Denny adopted as his own. It's what Denny did with the tunes he tackled that made his name beyond the clubs of Hawaii's Waikiki Beach. Denny emphasized ethereal melodies, beefed up the rhythms, highlighted little-known and weird-sounding percussion instruments from around the world, and added the occasional bird or monkey call. Denny titled his 1957 debut album Exotica, an apt description of an atmospheric sound that fertilized the then-blossoming tiki craze and generally helped loosen post-war Middle America's ties, girdles and other inhibitions.
Born in 1911 in New York, the classically trained Denny was such a musical prodigy that he spent several years as a youth touring Latin America with a six-piece band, picking up a yen for Latin grooves. In 1954, he moved from Los Angeles to Honolulu to lead a small combo at Waikiki nightclubs such as Don the Beachcomber's and the Shell Bar. His group was tiny, highlighted by Denny on piano, Augie Colon on percussion and Arthur Lyman on vibraphone. With no horns or singer, plenty of open space in the arrangements and an audience of sozzled vacationers who proved indulgent of experiments, Denny tinkered with the standard lounge fare by perking up soporific Polynesian dreaminess with his beloved Latin rhythms and percussion. One night in 1956, as Denny often recounted, the band noticed that frogs from a pond near the open-air Shell Bar bandstand croaked along when they played a certain number and stopped when they stopped. The band played the tune again and, goofing on their amphibious accompanists, the musicians started making mock bird calls. No one thought anything more about it until the next day a fan asked, "Mr. Denny, you know that song you did with the birds and the frogs? Could you do that again?" Within three years, Denny had a Billboard Top 10 pop single with "Quiet Village," Exotica had reached No. 1 on the charts and his music had soundtracked thousands of baby-boomer egg-and-sperm rendezvous.
The titles of follow-ups such as Forbidden Island, Hypnotique and Afro-desia continued to evoke quasi-primitive passions; the sultry cover photos featuring Sandy "The Exotica Girl" Warner didn't hurt sales either. But Denny varied his literal bells-and-whistles musical formula enough to avoid total gimmickry. He incorporated more Latin, Polynesian, East Asian and even African instruments and flavors into his easygoing instrumental pop, and the burgeoning craze for the then-new technology of stereo offered him more ways to tweak his exotic sounds. And just as Baxter inspired Denny, Denny's group spun off bandleaders Lyman (who briefly rivaled his old boss for the tiki make-out music championship belt) and Julius Wechter, not to mention the Hawaiian-shirted host of unrelated imitators who followed. He sailed off into the sunset March 3 at age 93.
— Lee Gardner
CHANGELING
Andre Norton
click to enlarge
The clearest sign that the life of genre writer Andre Norton hasn't gotten the respect it deserves is the fact that many of the millions of people who have read her books probably assume that she was a he. While her contemporaries Robert Heinlein and Isaac Asimov rest in both peace and glory, Norton is little more than a footnote, which is a pity, given how her career pushed through gender boundaries in the field and made it possible for other women to pursue the same course.
Norton's life lacked the legendary drama of Alice Sheldon's (writing under the name James Tiptree Jr., Sheldon also broke through science-fiction gender boundaries before killing herself in 1987, just as her work was becoming revered), but nonetheless Norton would not have had the success she did without her pseudonym. In 1934, publishers informed the Cleveland native that her first professional sale – the boys' adventure story The Prince Commands – would capture a wider audience if it appeared to be written by a man. Alice Mary Norton morphed into Andre and, by the time of her death March 17, at age 93, "Andre" and her other male personas, Allen Weston and Andrew North, had published more than 130 novels and 100 short stories in genres ranging from straight-up science fiction to mysteries to Westerns. A fair portion of her work, most notably the 20-plus-book Witch World series, was aimed at the young adult reader. Still, a few grown-ups in the know devoured her tightly plotted fantasies with glee.
Norton was more than a prolific writer. Her career sent echoes through the field. Lois McMaster Bujold, C.J. Cherryh and Joan D. Vinge all credit Norton as an influence in their respective works and, without Norton's trailblazing success, many of these women may not have found a receptive editor. Plus former librarian Norton pressed books she liked into the hands of everyone she knew and spread the word about new writers through these recommendations. Indeed, Norton actively fostered the development of a community of genre writers through the anthologies she edited, the collaborations she encouraged and the letters she wrote, one of which was sent to a young Ursula K. Le Guin shortly after her first novel was published. High Hallack, a writer's retreat and library that she opened in Murfreesboro, Tenn., in 1999, was a physical monument to Norton's encouragement of other writers. (High Hallack closed when Norton's health began its decline.)
For all of this, the Science Fiction and Fantasy Writers of America awarded Norton Grand Master status in 1984, where she joined such luminaries as Heinlein and, later, Asimov. She was the first woman to win this honor. Her last novel, Three Hands for Scorpio, was released in April.
— Adrienne Martini
PREACH ON
Lyn Collins
click to enlarge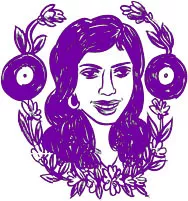 You may have never owned a record with Lyn Collins' name on it. You may not even recognize the name. But you've probably heard her music hundreds, thousands of times. Or at least an eight-second snippet of it.
Collins was born in 1948, in Dime Box, Texas. She began singing for the same reason many poor, young black women in the South did and still do – it was either that, marriage or a low-paying job (usually some combination of the three). Eventually she married a man who began managing her, as well as promoting the James Brown Revue around Texas. Passed a demo tape, the Godfather put her on retainer, eventually asking her to record and tour with the Revue.
Brown was a notorious taskmaster, but Collins held her own. Her voice – a kind of ragged-but-not-ugly yowl – earned her the title "The Female Preacher." In 1972 she recorded "Think (About It)," written by Collins and produced by Brown. At the height of his high funk period, Brown's music was the perfect rat-a-tat accompaniment to Collins' greasy shout. The song reached No. 9 on the Billboard R&B charts.
Collins recorded a few more singles, none of which hit with the force (musically or culturally) of "Think (About It)," as well as two uneven albums of ripping funk and leaden cover versions. And that was about it for Lyn Collins. She intermittently toured the funk revivalist circuit and periodically attempted to reinvent herself with varying degrees of success before dying March 13 at age 56.
Except that in 1988, a song was released that sampled the break from "Think (About It)," turning Collins' shout into a truncated siren, a heraldic human horn blast. That song was Rob Base and DJ EZ-Rock's "It Takes Two," which promptly backed up more asses than any other single that year. The beat was fast enough to make it a dance record, catchy enough to make it a pop record and hard enough to make it a rap record.
click to enlarge
Collins' music – via the JB worship sparked by Eric B. & Rakim and others – was reborn. Only the so-called "It Takes Two" beat was so immediately identifiable that hip-hop producers shied away from its scalding power. A few years later, in the United Kingdom, dance-music producers seized the "Think" break – with its snippet of Brown shouting "You're bad, Hank!" to a kibitzing Hank Ballard or "You're bad, sister!" to Collins sped up to sound like Alvin the Chipmunk – and made it one of the most recognizable tics in drum & bass. But as far as America was concerned, that was about it for Lyn Collins, again.
It's a rather weird tribute – someone being best remembered for a fraction of a fraction of her life's work. But the fact that club producers are often just looping the "Think" break means the original "Think (About It)" can still hold its own against any booty-poppin', speaker-rattlin' record.
— Jess Harvell
DIGGIN' UP BONES
John H. Ostrom
click to enlarge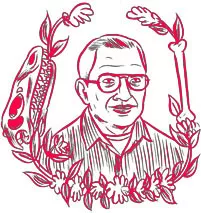 The first time you saw a pack of prehistoric velociraptors tear a man apart in the 1993 film
Jurassic Park
, you might have been thinking, "Great special effects." Or maybe, "Hail Spielberg," or "That Michael Crichton is some writer." Or you might have been too startled to think of anyone in particular. But you should have thought of John Ostrom, the paleontologist and discoverer of the velociraptor, which he unearthed in 1964 from the Lower Cretaceous Cloverly Formation of Wyoming and named Deinonychus – "terrible claw."
Ostrom's discovery – made a year after he published a paper speculating that dinosaurs were more like birds than modern reptiles – revolutionized our understanding of dinosaurs. A few years later, he compared Deinonychus to the oldest bird fossil and demonstrated that the two dinosaurs were built alike – and like modern birds – and so would have moved quickly, hunting in packs, instead of lumbering about solo. Though at first harshly criticized, Ostrom's work eventually overthrew 100 years of paleontology and ushered in a renaissance in dinosaur study that continues to this day.
The idea that birds were descended from dinosaurs was first broached in the 1860s by Thomas Henry Huxley, but the theory was generally discounted until long after Ostrom revived it. Throughout the 20th century, hundreds of careers, thousands of books and even an extraordinary mural painted over 100 feet inside Yale University's Peabody Museum – where Ostrom, a professor of paleontology at the school, also served as curator – were based on the erroneous supposition that dinosaurs were cold-blooded. The Pulitzer Prize-winning "Age of Reptiles" mural, painted between 1943 and 1947 by Rudolph Zallinger, is now used as the starting point to educate visitors about the evolution of life – and about the evolution of scientific research in the decades since it was completed.
After his breakthrough discoveries and theories, the New York native spent 30 years working to win over doubters; his vindication came in 1997, five years after his retirement from Yale. A Chinese farmer discovered fossils of an actual feathered dinosaur and photos of the find sent Ostrom into a "state of shock," as he later wrote. Ostrom referred to the discovery as "the biggest event in evolutionary science since Darwin put forth his theory." He was one of a few people chosen to verify the find.
Ostrom died at the age of 77 on July 16.
— Edward Ericson Jr.
EXIT THE DRAGON
Esther Wong
click to enlarge
Esther Wong had rules for the punk and new-wave bands that played her club. No girls, for one thing. Girls in bands were "no good, always trouble." No pot. No graffiti (she reportedly stopped one show midsong until the Ramones removed some scribblings they'd left in the women's room). And most of all, don't get crazy – you might damage the gorgeous hand-carved wooden bar. Wong enforced these rules with fierce consistency – "I got a very bad temper," she cheerfully admitted to a
Los Angeles Times
reporter in 1980 – but then again, Esther Wong had outrun trouble all her life. A bunch of punk kids didn't scare her.
Born in 1917 in Shanghai, the daughter of an automobile importer, her prosperous family lived well until the Japanese invasion of 1937 decimated their assets and landed them under house arrest. Undeterred, Wong rebuilt her fortunes as proprietress of an exclusive high-fashion house. But she was trampled again by the advancing Chinese Communists, and she and her husband fled to Los Angeles in 1949, where she worked at a shipping company for two decades before opening her eponymous restaurant in L.A.'s Chinatown.
Not unlike Mabuhay Gardens, the Filipino nightclub in San Francisco where Dead Kennedys, the Nuns and Devo played some of their first shows, Madame Wong's was a Chinese restaurant that, starting in 1978, cleared away a section of the dining area for the crowds that came to hear the bands of L.A.'s new-wave scene. The audition process was simple – you gave Madame Wong a tape and she would listen to it in her car. If you were bad, she threw the tape out the window. If you were good, you got to play. Oingo Boingo passed the cassette test. So did the Police, X and the Knack, as well as scores of other darlings of the pre-MTV alternapop era.
click to enlarge
A tireless self-promoter, Wong knew the value of the novelty of a tiny Chinese grandmother giving these crazy kids a place to play. A photo from the era shows her posing proudly in the meager space she allotted for bands, her gourd-shaped face smiling pleasantly but her arms crossed over her prim cheongsam in fierce determination. She didn't resist the media-bestowed title "Godmother of Punk." But the stereotypical
Decline of Western Civilization
-era L.A. punk bands – Black Flag, the Germs, the Dils – were too crazy, loud and angry to play Madame Wong's. Her "girls cause trouble" decree was, in reality, somewhat flexible – pop-friendly, female-led groups such as the Motels and the Go-Gos were allowed to pack the room with their relatively well-behaved fans. What she didn't want were female bands like the Bags or Castration Squad, whose angry, uncompromised stage presence drew a less decorous clientele. There was room for only one Dragon Lady (as Casey Kasem once dubbed her) at Madame Wong's.
Even though she was interested only in punk rock's money, not its revolution, she still nurtured the bands that played at her club with grandmotherly concern. Her payments were the most generous in the area, each band splitting the entire admission fee. She wasn't Santa Claus, however: One musician, after playing a show to an audience of six, was reportedly advised afterward by Wong, "Next time, you'll do better" – leaving it unclear whether that was an encouragement or a threat.
Her clubs – the original Madame Wong's in L.A. and Madame Wong's West in Santa Monica – had both closed by 1991, but she remained indomitable. "She would always take any problem or situation head-on, she was not afraid of anyone," her daughter Melinda Braun said. Wong passed away Aug. 14 at the age of 88.
— Violet Glaze
SOUND AND VISION
Luc Ferrari
click to enlarge
A pasty Frenchman who devoted his life to jumped-up sound-effects records, Luc Ferrari was never going to rate an above-the-fold obit in
The New York Times
. But whereas so much of the music made by his contemporaries – very serious middle-aged European men with tape decks the size of Univac – now sound quaint, Ferrari's organic collages retain their power.
Ferrari was born in 1929 in Paris and studied with composer Olivier Messiaen, who acted as den mother for much of the post-war avant-garde, including Pierre Boulez and Karlheinz Stockhausen. Ferrari's earliest pieces were based in the atonal serialism that was all the rage in mid-20th-century composition. In 1954, he hopped on a steamer and sailed for the United States, bound for a fateful meeting with that other titan of 20th-century composition, Edgard Varèse. Ferrari had heard Varèse's Déserts – composed for traditional orchestra and tape – and Varèse quickly changed Ferrari's whole outlook, teaching him to appreciate sound as sound, rather than as something to be hammered into shape via instruments and notes.
At roughly the same time, back in France, Pierre Schaeffer and Pierre Henry were codifying the experiments of John Cage and other composers into what would become known as musique concrète ("concrete music") – essentially music made by editing together natural, industrial and musical sounds into a new whole, the forerunner of everything from hip-hop sampling to glitch electronica. Ferrari, having returned to France, joined forces with Schaeffer in 1958 to form Groupe des Recherche Musicales (GRM), one of the more important post-war electronic-music studios.
In 1960, Ferrari started work on his first mature piece, "Hétérozygote," a long stretch of stitched-together sound events with seemingly no direct relation. After that the hits came fast and thick. His best-known work is probably "Presque Rien" ("Almost Nothing"), a series of what he called "poor man's concrète" created by "a secretly methodical use of polyphony," which means he didn't mess with the noises too much. "Presque Rien No. 2" begins with insect noises, surely the most overused environmental sample outside of birds and ocean waves, and slowly evolves into a hellish downpour of electronic noise. Yet Ferrari never abandoned traditional instruments or the music they could make. "Cellule 75," from 1975, for example, is a crush of piano, percussion and tape effects.
Ferrari was championed late in life by the usual suspects, such as Sonic Youth and, especially, Gastr Del Sol's Jim O'Rourke and David Grubbs, who reissued Ferrari's work on their labels, Dexter's Cigar and Blue Chopsticks. He died Aug. 22 at age 76.
— Jess Harvell
THE MOTLEY WOMAN
Constance Baker Motley
click to enlarge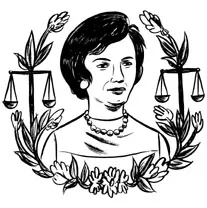 Constance Baker Motley was not a glamorous celebrity, even by "People who died" standards. But in a time of accepted sexism and state-sanctioned segregation, she never allowed anyone or anything to stop her from pursuing her goals. As a result she became one of those achievers whose biographies are littered with the words "first" and "only." She was the only woman on the
Brown v. Board of Education
legal team; she was the first black woman to argue a case in front of the U.S. Supreme Court, to serve in the New York State Senate or to be appointed to the federal bench. And though Motley never enjoyed the iconic status of the late Rosa Parks, she worked on some of this country's most important civil-rights cases, facing down hostile judges, politicians and even mobs.
Motley was born in 1921 in New Haven, Conn., one of 12 children of immigrant parents from the Caribbean island of Nevis. Growing up in a part of New Haven heavily populated by immigrants and mixed-race families afforded Motley a childhood surprisingly free from racism. "Fear and racial conflict were simply not part of the landscape," Motley wrote in her autobiography, Equal Justice Under Law. Motley decided to attend Nashville, Tenn.'s Fisk University in 1941, partially because she was eager for the sense of community offered by a historically black school, but her first experiences with the South brought with them harsh realizations. When the train she took to Nashville stopped in Cincinnati, she was forced to get off the train and board a newly added car marked "colored." "Although I had known this would happen," she wrote, "I was both frightened and humiliated."
Motley eventually transferred to New York University (where she met her husband, fellow student Joel Motley) and graduated in 1943. While attending Columbia University Law School, she was tapped by Thurgood Marshall to work for the NAACP Legal Defense and Educational Fund. With Marshall and the defense fund, she worked on a number of landmark cases including the first in which the Supreme Court ordered a black student admitted to a white state school, helping in the long struggle to reverse the Plessy v. Ferguson "separate but equal" ruling. In 1949, Motley began successfully arguing cases on her own. The courts and the media were so unused to dealing with female lawyers that there was controversy over what to call her. "[L]ocal newspapers always called me 'the Motley woman,'" she wrote. She also worked with Marshall on Brown v. Board of Education, which determined that separate was not in fact equal.
In 1963, the Rev. Martin Luther King Jr. led a civil-rights demonstration in Birmingham, Ala. The students who participated in the demonstration were expelled just one week before graduation; at King's request, Motley and the Legal Defense and Educational Fund were able to reverse the expulsions.
click to enlarge
In all, Motley argued 10 cases in front of the Supreme Court; the majority found for her in nine. In his autobiography,
The Court Years
, Justice William Douglas wrote that Motley was "in the top 10 of any group of advocates at the appellate level in this country."
Motley left the Legal Defense and Educational Fund in 1963 and won a seat in the New York State Senate the following year. In 1965, voters elected her Manhattan borough president, the highest elected position held by a black person in New York City at that time. In January 1966, Motley was called to the White House, she believed to discuss a possible appointment to the federal bench. Instead, President Johnson offered her the appointment on the spot, making her the first black female federal judge. She sat on the bench until her death on Sept. 28 at age 84.
— Anna Ditkoff
THE BIG CHILL-OUT
Leo Sternbach
click to enlarge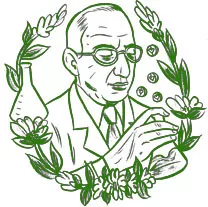 Even in this world where everything is somehow connected, few things cut a straight cultural path from Elizabeth Taylor to Damien Hirst. That distinction belongs exclusively to an innocuous little pill. En route, it appears in the title or lyrics to songs from D12, the Kinks, Drive-By Truckers, Neil Young, Hawkwind, Franz Ferdinand, Phish, Salt 'n Pepa, Queens of the Stone Age, Bad Religion, Elvis Costello, the Fall, Lou Reed and, most infamously, the Rolling Stones, to name a few. It, and its effects, have inspired writers from Jacqueline Susann (her 1966 scorcher
Valley of the Dolls
) to Barbara Gordon (her 1979 memoir
I'm Dancing as Fast as I Can
) to Augusten Burroughs. Its cadre of famous fans include Elvis Presley, Rodney Dangerfield and Tammy Faye Baker. Ronald Reagan adviser Michael Deaver alleged it caused him to perjure himself before a grand jury. Taylor admitted to living – such as it was – on a diet of it and Jack Daniel's.
This little pill – sometimes white, sometimes blue – has accrued such a potent cultural valence that all British artist Hirst had to do was name his 2000 series of prints after it to suspend its forced-happiness cultural baggage on the wall like an embalmed horse. The little pill is Valium, and the man who created it, who passed away Sept. 28 at age 97, was a mild-mannered chemist who looked every bit the stereotypical, white-coated scientist – board-straight posture, a tangle of white hair lining his thin head, thick glasses. And his developments helped create a pharmaceutical giant.
Dr. Leo Henryk Sternbach was born in 1908 in Abazzia, in what is now Croatia. He earned his chemistry doctorate at the Jagiellonian University in Krakow, and worked for F. Hoffman-La Roche's labs in Basel, Switzerland, before immigrating to the United States in 1941. He settled near the Hoffman-La Roche laboratories in Nutley, N.J., and remained there for most of his life.
In the 1950s Sternbach concerned himself with the pharmacology of benzodiazepines, a class of drugs that affect the central nervous system and can be used as tranquilizers, anti-convulsants, hypnotics and anti-cholinergics. The products that came out of this research – Mogadon, Limbitrol and Rohypnol among them – gave Roche, which previously trafficked primarily in vitamins, a corner on the psychotropics market.
The best-known of these 1950s creations is the 1,4-benzodiazepine derivative Diazepam. Branded Valium and introduced in 1963, it went on to become the most prescribed drug from 1969 to '82, moving as many as 2.3 billion tablets a year in the pill-popping 1970s.
click to enlarge
Outside boardrooms and history of science classrooms, Sternbach will forever be remembered as the father of the first mental-health prescription to seep into the public consciousness. Valium – an anti-anxiety agent that was eventually used just to take the edge off of everyday stress – paved the way for widespread anti-depressant and anti-anxiety maintenance meds such as Zoloft, Ritalin, Xanax, Paxil, etc.
"Not enough people kept in mind the suicides that were averted and the marriages that were saved because of this drug," he told US News and World Report when it named him one of the 25 most influential Americans of the 20th century in 1999. "What's important is that you love the work you do."
— Bret McCabe
[email protected]