click to enlarge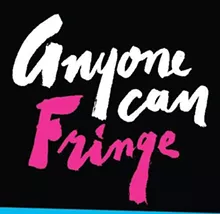 Orlando Fringe Fest 2014 runs from May 14-27 with hundreds of shows from local, national and international acts. Over the two weeks of the festival, we'll be checking out as many of them as humanly possible. Below, you can find links to all our reviews. We'll be updating this list on the daily, so be sure to check back!
HELIX³
CockTales and Conversations
Home Free!
CraigsLUST: A Sexploration
Paranormal Stupidity
Seasons the Musical
The Aqua Saga
Glory Days
Tap Me on the Shoulder
Papa Squat's Store of Sorts
There's No Place Like Home
Sperm Wars
Black Stockings
Jem Rolls Off The Tongue
Desperately Seeking the Exit
The All New Nashville Hurricane
Return of the Skill Focus
Oyster Boy
Spitting in the Face of the Devil
Deranged Dating
Genie and Audrey's Dream Show
A Brief History of Beer
The Greatest Musical Never Written by Two Nobodies
BARE: A Pop Opera
Punk Grandpa
And Baby Makes 4
Which Side Are You On?
Shakespeare's Histories: Ten Epic Plays at a Breakneck Pace
Keith Brown Exchange
My Brooklyn Hamlet: A Meshugenah True Story
House
20Nothing
Paisley Tippy-Toes
Mark Twain's "Is Shakespeare Dead?"
Tim and Spencer's Yet Unnamed Magic Project
Something's Weird in Weeki Wachee
Smooch
Bloody Bloody Andrew Jackson
God Is a Scottish Drag Queen II: An All-New Testament
The Surprise, by Martin Dockery
Flight, a Crane's Story
The Girl Who Fell up a Chimney
Professor Soap's Music Machine
A Tired Old Whore
VGL 5'4″ Top
Tappin' and Yappin'!
Sarah and Oscar
The Death of Brian: A Zombie Odyssey
FrankenChrist: the Musical!
Ennui
The Ride-Along
Zero Tolerance
We welcome readers to submit letters regarding articles and content in Orlando Weekly. Letters should be a minimum of 150 words, refer to content that has appeared on Orlando Weekly, and must include the writer's full name, address, and phone number for verification purposes. No attachments will be considered. Writers of letters selected for publication will be notified via email. Letters may be edited and shortened for space.
Email us at feedback@orlandoweekly.com.
Orlando Weekly works for you, and your support is essential.

Our small but mighty local team works tirelessly to bring you high-quality, uncensored news and cultural coverage of Central Florida.

Unlike many newspapers, ours is free – and we'd like to keep it that way, because we believe, now more than ever, everyone deserves access to accurate, independent coverage of their community.

Whether it's a one-time acknowledgement of this article or an ongoing pledge, your support helps keep Orlando's true free press free.


Latest in Arts Stories & Interviews