click to enlarge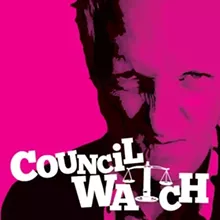 Twas the week before Christmas and all through the chambers, not a policy was moving, no conflict, no anger. Seriously, as this particular year of living expensively dragged to a close, there didn't seem to be whole lot left to discuss on a civic level. Just the glazed-over agenda of minor annexations, easements and lift stations standing between Buddy Dyer and his almost inevitable Santa Claus costume. "I know somebody wants a firetruck for Christmas. Now, who was it?"
The city approves the issuance of a purchase order to Sutphen Corporation for the purchase of fire apparatus.
Translation: This week, the city is going to carry on with its November 2012 deal with Sutphen Corporation for the "standardization" of its outdated fire equipment, mostly because Sutphen totally cuts the city a 5 percent off deal. This particular upgrade is going to hurt, though. One heavy-duty shield pumper, two aerial platforms and one more rescue vehicle with a pump will set the city back nearly $3.5 million.
The city approves a resolution and joinder consenting to a lease agreement between the Greater Orlando Aviation Authority and JetBlue Airways Corporation.
Translation: In this mysterious twist of aviation and real estate, GOAA has struck up a deal – one the city must approve – with Orlando flying favorites JetBlue to expand what is known (by some) as JetBlue University near Goldenrod Road and Heintzelman Boulevard. The 20-year lease of 6.4 acres will allow the airline to expand its simulation and training area by 112,000 square feet, and to add a conference room, a buffet restaurant, a lounge and a fitness center – also, two four-story hotels that are not open to the public. In exchange (we guess) for being awesome, JetBlue will only pay 26 cents per square foot for the first five years; that amount will increase incrementally thereafter. But not by much.