click to enlarge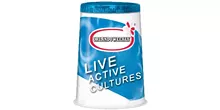 After almost a month of cross-continental travel, I departed California ahead of the radiation cloud and decided to dive back into Orlando's humid arts scene. Downtown for the Third Thursday art stroll seemed the ideal place and time. One of my favorite finds out west was the First Friday art stroll along Abbot Kinney Boulevard in Venice, Calif. The monthly open house event features pop-up galleries and impromptu performances for several city blocks, similar to Orlando's long-running Third Thursday that's centered around CityArts Factory but on a geographically grander scale. I've been covering Orlando's Third Thursday for a number of years, and not much has changed since the column I wrote about it exactly one year ago today. Venice shook me out of my art walk ennui with two elements that have separately migrated back to Florida ahead of me.
The first is food trucks, which cram every inch of curb along Venice's main drag, to the point where irate shopkeepers scream at the trendy roach-coach cooks. Thankfully, Orlando is seeing a blossoming of food truck culture, too (see this week's cover story). I sampled food from the latest member of Orlando's foodie fleet last Wednesday and give a big thumbs up to Big Wheel Provisions' upscale locavore comfort chow. Chef Tony Adams looked a bit beat as he handed me my meal, but his smoked salmon and mustard potato salad was wide-awake wonderful. And the simple slim salami sub and mouth-shriveling sweet whoopie pie were both well worth waiting for in the dozen-patron-deep line. I'm glad I got there during the truck's grand debut in a parking lot on Washington just west of Orange, because the next day, a snapped engine belt had sadly grounded the truck. Thankfully, by the time you read this, it'll be back on the street serving crispy meatball sandwiches with mixed greens and onion jam.
Another advantage Venice has is the array of funky shops, hair salons and other alternative spaces that participate in its art stroll. The variety of vendors brings energy to an increasingly stale event style. Apparently the business-owners of Thornton Park agree, since the hip neighborhood southeast of Lake Eola has resurrected its own Third Thursday art walk. I've read reports that referred to last week's event as the "first ever," but historians record a similarly named event in the neighborhood during that hazy era called "the 1990s." This new incarnation extends from Graffiti Junktion burger bar to Cityfish Restaurant, and includes more than half of the businesses in between. Running concurrently with the Downtown Arts District art hop, but compact enough to see in an hour or so, Thornton Park's Third Thursday makes the perfect appetizer to the Downtown Arts District event on Pine Street, which is less than a mile's walk away.
I arrived early enough to find free street parking on Washington and have some happy-
hour sushi at Shari while waiting for the galleries to open; the spider rolls are so cheap that I endure the awkward customer service. At the 6 p.m. start time, my first stop was next door at Urban ReThink, where programming director Katie Ball was helping Michelle Clemons of Quiet Elegance Jewelry and other friends of the B-Side Artists put the final touches on their Luck of the Irish show, curated by 
Tr3 Harris.
As I crossed Summerlin Avenue, a jazz trio serenaded sippers outside Hue. On the other side of the street, the lobby of the Closing Agent insurance company hosted an exhibit of original arboreal acrylics and ghostly giclee prints by painter Brandy Renee, who might be the first artist I've met who offers to lease her art for easy monthly installments and a refundable deposit.
Around the corner, tables were set up on the sidewalks along Washington Street, and most of the doors down to Hyer Avenue were open. Along the way down the block, I met painter Parker Sketch, who was previewing Atari artwork from his Joystick show outside Nube Nove salon; you can see more of his classic video game art at Little Fish Huge Pond in Sanford March 25-April 20. A block further down, I spotted ceramic artist Rindy Gentile, Adam Lind's intricate woodcut prints and giant-eyed portraits by Patrick Fatica. Outside Mother Falcon, musician Matthew Mendel strummed through an acoustic set, while inside Cake Marques' Candy String Theory series of psychedelic portraits continue to blow minds.
Heading back toward my car, I bumped into the best surprise of the stroll. Hair salon Lambs Eat Ivy not only put on the biggest spread of free food (always appreciated), but their al fresco exhibit of Heather Blanton's manipulated photography was truly intriguing. Blanton takes Polaroid SX-70 snapshots - including views of New York's Brooklyn Bridge - and manually manipulates them into impressionistic enlargements. We commiserated over the impossibility of finding quality instant color film since Polaroid tragically ceased producing film packs.
Thornton Park's Third Thursday has nearly everything it needs - interesting art, unusual venues, a comfortable vibe - to grow into a must-do on my monthly calendar. If the organizers can corral some of the aforementioned food trucks, I predict the crowds will follow.