click to enlarge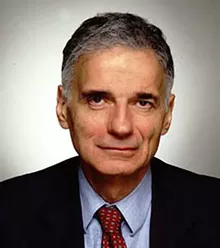 Lock up your loins. While
precisely one of your Happytown™ brethren was having his person – or rather his husband's person – violated by an international crime syndicate in London last week, the steady drumbeat of uterine revolt against legislative uterine violation continued to grow louder and louder back in the Sunshine State. (See what we did there? Vain!)
You'll recall from last week's edition of this wildly popular nonsense compendium that State Rep. Scott Randolph, D-Orlando, made big news when, during a regulatory debate on the floor, he suggested that his wife Susannah might want to incorporate her ladyparts in order to gain the favor of our new market-driven state. Think of the tax loopholes! Gross.
Anyway, House Speaker Dean Cannon winced at the sexual suggestiveness of the whole thing, leading to a media frenzy that by Monday, April 4, landed Randolph on the tee-vee with MSNBC's Rachel Maddow and Cannon on serious defense. At a media event on April 6, Cannon chose to fuel the firecrotch by lashing out at Randolph in no uncertain terms. "One of the reasons why [Randolph] is probably one of the least effective members of the Democratic caucus is he substitutes things that have provocative value or shock value rather than making a policy argument," Cannon said, according to The Palm Beach Post.
Hmm. If we remember correctly – and we do – Randolph made headlines last session when he tearfully revealed the painful details of his wife's own miscarriage while trying to deflect the Republican policy of mandatory ultrasounds, asshole.
Fast forward a few days into the snowballing news cycle and the issue doesn't seem to be quieting down at all. Not only are numerous nice folks around Tallahassee sporting pink "UTERUS" buttons on their lapels, but there are now numerous Facebook fan pages for the organ out there, including one, simply called "Uterus," that boasts 3,863 fans. The world, it seems, has caught 
uterus fever.
Even better? You can now sort of incorporate your own uterus, just like Randolph suggested. The ACLU of Florida launched 
incorporatemyuterus.com on Monday, April 4, and according to Derek Newton, the group's communications director, the site has had more than 200,000 hits and at least several thousand applicants. One of those is Susannah Randolph, who decided to certify her uterus with the name "The Pink Free Speech Zone." It's all in good fun (the printable certificates are for "humor" and "political" purposes only, according to the ACLU), but it's also part of a larger movement.
"The response has been that people are just happy that some type of message is getting out there to a large mass of people as to what's actually going on in Tallahassee," Scott Randolph says, adding that Republicans like Cannon "have ideological blinders on; they don't want to talk about the real-world effects of what they're doing."
Randolph suspects that Cannon might have a hard time bringing any of nine anti-choice house bills to the floor given that the state seems to be waking up to the fact that none of them are going to do anything to create jobs. And in the end that's what this is all about, right?
"What's interesting is this issue is being battled on a completely different battlefield," Susannah Randolph says. "This isn't about the abortion issue. This is about the hypocrisy of how you define government."
Though Rick Scott may be 
the poster boy of the movement to run government as a business, he's certainly not the only one taken by the latest conservative zeitgeist. At a meeting of the Central Florida Commission on Homelessness on April 6, a pair of high-powered Yankees wooed Orlando Mayor Buddy Dyer, Orange County Mayor Teresa Jacobs and others with power over the powerless with a sales pitch for Ready, Willing & Able, a residential work and job skills training program targeting the urban homeless, particularly those who are drug abusers and just coming out of jail. The program is run by the Doe Fund, a nonprofit based in New York with registered expenses of $47.6 million in 2009.
"There's a big appetite for things that work, for things that produce results and outcomes," backhanded Philip Mangano, whose windswept mane of white hair suggested at least two decades of consistent convertible commuting. Mangano's cohort, Robert Hess – in between utterances of the phrase "New York minute" – said that the program, founded in 1985 and currently operating in Philadelphia, New York and Jersey City, boasts more than 4,000 graduates, 67 percent of which have remained "employed, housed and drug-free for six months."
Their secret to success, evidently, is the carrot and the stick. After a formerly homeless person is set up with a bed and a temporary job (usually a street-cleaning gig) giving them "marketable job skills," they are eventually shepherded towards a real job (economy willing) and a living place of their own. Then, on a monthly basis, they report back to their alma mater, submitting to a drug test, supplying a pay stub and proving payment of rent. If those three conditions are met, the organization hands the person $200, reaching a total of $1,000 over five months.
The proposal would only establish 70 transitional beds and 50 transitional jobs for the homeless in Central Florida, yet Mangano invoked the "Tipping Point" theory of New Yorker staff writer Malcolm Gladwell (whom Mangano says consulted them on the project) to assure that the $970,000 annual price tag to the taxpayers would be worth every dime. "We are focused on a small segment of a population that is difficult to serve, and I will guarantee you, the most expensive users of public benefits in your community," Hess added.
Ray Larsen, executive director of the Central Florida Commission on Homelessness, tells Happytown that the commission is still far from a decision on the matter as it is "crunching numbers" and entertaining other re-entry programs. We imagine they'll pick the one that promises results.
In the world of progressive activism, a shooting star appeared in Central Florida on April 7, that is, before darkness returned. That afternoon, Ralph Nader made an appearance at Valencia Community College to promote his book The Seventeen Traditions. Then, he was shuttled to Barry University, where a select group of law students saw the former presidential candidate speak for more than two hours on another Nader title, No Contest: Corporate Lawyers and the Perversion of Justice in America, coauthored with Wesley J. Smith.
Though the speech was marked by both embarrassing and endearing signs of old-man crotchery – Nader, 77, asked what the modern term for "dungarees" was – the left's secular priest was still deftly skewering a vast array of current affairs, ranging from the war in Libya to bank bailouts to coal mining in Appalachia. The common thread in all this alleged corporate and political abuse of power was this imploring question: "Where are the lawyers?" Nader, a graduate of Harvard Law School, implored young law students to become activists, complaining that the country's million-plus lawyers are all "anesthetized … give or take a few hundred."
As expected, an audience member asked about the country's hard political turn to the right and how citizens could battle further cuts and privatization. Nader responded with a call for "tightly organized watchdog groups" in every Congressional district, a plan guided by some strict math: 2,000 people from every district, each pledging 200 volunteer hours and $200 per year, opening two offices staffed by two people apiece. Based on a majority-informed agenda 
– which Nader believes includes single-payer health care and a "crackdown on corporate crime" – the groups could see some previously unimaginable results. "You'd see this Congress turn around so fast it'd make your head spin," he told the crowd.
In case all that organizing proves to be too difficult, you could always just bait your legislator to say something racist, which is not what Nader suggested, but certainly what we thought of when Nader dissected the hypocrisy of public outrage. "What if Rick Scott gets up before the people of Florida … and utters two slurs, on Hispanics and blacks?" Nader said. "[He'd be] finished."
"When a society goes nuts over bad words, but ignores totally the bad deeds that those bad words are simply symbols of," Nader continued, "that's a decay in society."