From the Queer Updates Desk comes news that gay kids can wear rainbows, even though a homo-hating Panama City high school principal forbade it because it would make the students picture gay sex or something. He has a point. Doesn't a rainbow make you long for the warm, tender embrace of a burly, balding, mustached bear? It sure does us.
Last week a federal judge ruled that Ponce de Leon High School violated students' First Amendment rights when principal David Davis – his parents weren't very original – banned rainbow attire and any other clothing, stickers or buttons that proclaimed gay pride.
The lawsuit arose when a lesbian student told school officials she'd been harassed, but instead of dealing with the harassment, school officials intimidated her. In testimony, principal Davis admitted that he was totally cool with rednecks wearing the Confederate flag.
Racist free speech is kosher; fag free speech is verboten. Just think: This guy's in charge of educating teenagers. No wonder this state is retarded.
Speaking of homo-haters, did you hear that California gays can now get married? Awesome, right? Well, not if you're Mat Staver, the head of the batshit-crazy Liberty Counsel of Longwood, which is fighting like hell to keep queers in the closet (or jail) where they belong, unless they turn their lives over to Christ and stop taking it in the rear, which is filthy and wrong.
Roughly 4.2 seconds after the California Supreme Court overturned a state law banning gay marriage – though California already has a broad civil union law – Staver issued a press blast announcing the end of the world.
"The California Supreme Court has defied logic, undermined the will of the people and weakened our future," Staver fumed. "This decision will ignite California voters to amend their state constitution to protect marriage and prevent judges from wrecking marriage."
Maybe Staver's just pissed because he lost. The Liberty Counsel argued before the court in favor of that state law. Now he and the rest of the anti-gay crowd will push for a constitutional amendment banning gay marriage in California this November.
It's worth noting that Staver is one of the blowhards pushing for the same constitutional amendment here, which will also be on the November ballot. But! The amendment will have to get 60 percent to pass, rather than a simple majority, which gives those of us who get hung up on stupid things like "civil rights" and "equality" some measure of hope.
Besides, if this thing gets voted down, won't it be fun to watch Staver's head explode? We think so.
Is Orlando the most "sparkling" city in the country? We're not sure what that means, but we'll guess "no." The only list this city tops involves being mean to homeless people, and that seems anything but "sparkling" to us.
Apparently the folks at Yellow Tail wine haven't figured that out yet. They spent perfectly good money on a survey of 900 adults to find out which American cities "sparkle," when sparkling is defined as a place that makes them feel "vibrant and … alive the moment they arrive."
What about a city that makes you want to drown yourself in Maker's Mark? We digress.
Somehow – bribery, perhaps? – Orlando made Yellow Tail's top 10 list, which means that if you're so inclined (or just bored) you can vote for us or other "sparkling cities," like Las Vegas or New Orleans, at www.yellowtailwineusa.com. The winning city gets a party.
We're not holding our breath. Anyway, if you need to get your jollies, check out Yellow Tail's description of our fair city: "The home of Walt Disney World, Sea World and Universal Orlando Studios offers a topsy-turvy, Mad Hatter world, where ducks quack jokes, whales kiss, mice are nice and elephants fly – where life becomes a journey out of reality, into your imagination."
In other words, Orlando is an acid trip.
There are so many ways for an Orlando band to suck: Generally just standing on a stage and playing a Skynyrd cover or worshipping at the altar of Slipknot will do it; adding make-up and piercings helps, too.
Local gurgling pool of awful Biteboy, however, are taking their biker-bar nightmare formula to levels heretofore unseen. The band, managed by singer Rick Namey Jr.'s father, Rick Namey (duh), have apparently been in talks with surefire hit-maker, convicted felon and rumored boy-lover Lou Pearlman about taking the Biteboy brand to the next level.
click to enlarge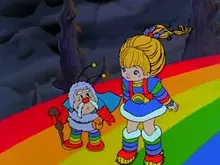 Dad-ager Namey told WESH-2 News that he still believes in Pearlman's Bands Brands and Billions magic touch – this despite Pearlman's well-reported bouts with boy-band litigation and a crushing Vanity Fair exposé that followed his initial late-'90s success with the Backstreet Boys and 'N Sync.
As we all know, Pearlman's in the cooler. However, although he hasn't yet experienced the sonic wonderment that is Biteboy, he seems interested. (Editor's note: He's looking at 25 years, so why the hell not?) Big winners that they are, Biteboy hopes to play a showcase gig for Pearlman in front of his fellow inmates. Think Johnny Cash at San Quentin, except really bad and culturally irrelevant.
We're not even sure if this is going to happen, but if it does then it probably will be happening at noon on May 28 … somewhere! The MoveOn.org Obama geek squad has been imploring us – and presumably every other lefty entity in the Dem Rolodex – for nearly a week to set up our own "Bush-McCain Challenge" at noon on Wednesday, May 28, and in doing so has winningly referenced the '80s cola wars (Pepsi challenge!) fondly recalled by latchkey kids and Billy Joel anthems.
The premise is this, they tell us in an acted-out bit of science-nerd YouTubery: If you ask enough people stupid questions about stupid things that both stupid George W. Bush and stupid John McCain have said, stupidly, most stupid people won't be able to tell the difference between them. Ergo, they're the same person! Oh, and everybody hates Bush! Example: "Who said that the solution to the housing crisis was for people facing foreclosure to get a second job?" Nice lady answers, "Bush?" Trekkie Obamaniac says, "No, it was McCain," stupid.
Anyway, what everybody failing the test is supposed to tell you is that Obama should be president. Or that people don't know shit about current events.
This week's report by Billy Manes and Deanna Morey.
happytown@orlandoweekly.com