click to enlarge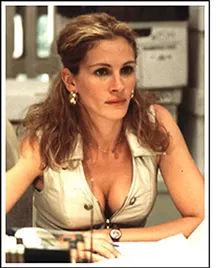 No more excuses. Time to
finally rub your fists against your bleary eyes and wake up: We have a new governor! Gone is the old, squinty soft-shoe of tan-in-a-can Charlie Crist; gone is that willing suspension of disbelief that comes from blurry reassurances uttered by this charming, disarming man. There's a new headmaster in Tallahassee, see, and chrome-dome Rick Scott apparently doesn't give two shits if you like him or not. Guess what? 
You don't.
Maybe it's the rumor-mill runoff from the transitional weeks just before his Jan. 4 inauguration – the privatizing of schools, the utilities-for-businesses incentives to be buffeted by residential power price hikes, the Great Bieber Lie of 2010 – or maybe it's just the sort of vacant cruelty of his Frankenstein brow, but somehow this guy, who you elected, has just earned the title "most unpopular newly elected Governor in the country." Hooray for superlatives.
Last week, Public Policy Polling unveiled a new survey in which our own Lex Luthor received only a 33 percent favorability rating, though to be fair his unfavorable ratings have dipped from 54 to 43 percent since election day. (That's what we call "hope" in this business.) Meanwhile, a good 50 percent of Floridians were pleased with Crist's performance, even though that's pretty much all it was: a performance. So, if only one-third of Floridians like Scott now compared to 34 percent two months ago, exactly how did he get this job? He paid for it. Now it's our turn!
We bet you thought you'd read the last installment of What's Up With Alan?™, our attempt to keep you up to date on the comings and goings of Orlando's favorite (outgoing) congressman, Alan Grayson! Wrong!
Online news site Politics Daily reports that Grayson, the "master of the outrageous sound bite, and perhaps the most reviled member of the House," has appeared on a list of anti-war Democrats who could challenge Obama in the primaries in 2012. There's an Alan Grayson for President 2012 Facebook page, on which people are posting on the wall begging him to run ("Please run! America needs you!"). And, naturally, someone has started a "Draft Grayson for President" campaign, which positions Grayson as the kind of progressive people hoped Obama would be: "Grayson will fight for the things that Candidate Obama campaigned for. End the wars. Fair taxation. Return to a rule of law."
Grayson, naturally, has been coy about his interest (or lack thereof) in running. In a Dec. 9 interview on MSNBC, he blew the question off. But we know what kind of guy Grayson is, and all of the fawning has got to be going to his head. As Politics Daily points out, the guy's got an ego.
Despite his rather combustible personality and tendency to make inflammatory comments, Grayson apparently has the name recognition, an unequivocal anti-war record and  lots of money with which to launch a campaign.
We've been waiting for the Democratic Party to come up with a progressive answer to the right's Tea Party movement. But when we said we were hoping they'd come up with a candidate that wasn't shy about embracing the "L" word, we meant "liberal," not "lunatic."
In slightly related news (should Grayson actually aim to hop back into the U.S. House, that is) it looks like there's going to be some legislative bottlenecking to contend with come 2012. Those two hugely exciting new congressional districts we've been promised, thanks to our Census bulge, will most likely get caught up in a redistricting quagmire, meaning the redistricting won't be complete until June 2012 – or, two months before the primary. Less time equals less hanging rope.
It was probably the first time in years that the word "chromium" out-Googled "Chromeo": On Dec. 20, the nonprofit Environmental Working Group released a study that found drinking water samples from Tallahassee and Miami contained the cancer-causing compound chromium-6. Paranoia alert!
All kidding aside, the metal is actually prominent in the movie Erin Brockovich, so fresh news of its evil swiftly drew the media and an astronaut (and U.S. Senator), Bill Nelson, to the opportunist's table. "I would urge the [EPA] to develop a Safe Drinking Water standard and monitoring program for this metal," wrote Nelson (or his communications director) to the EPA on Dec. 22. This inattentive and insensitive note was but a minor sting for the agency, which has already established drinking water standards for all chromium compounds.
The true hit to the EPA's self-esteem was actually that its heavyset standards look downright frumpy when paraded next to the strapping, svelte regulations from … a state. While the EPA's acceptable threshold for chromium-6 in drinking water is a morbidly obese 100 parts per billion, the Golden State of California is proposing a much more petite 0.06 parts per billion based on "tumor incidence data from rodent cancer bioassays." Lisa Kelley, spokeswoman for the Florida Department of Environmental Protection, says this disparity isn't out of the ordinary: "Usually the minimum is the EPA standard, and sometimes the state will implement a more stringent 
standard," she says.
Though an implicit mocking is pretty hurtful, nothing can get worse than having the Supreme Court rule in 2007 that you, environmental protection agency (absence of capital letters intentional), are violating the Clean Air Act. And OK, we understand that the agency was operating during the Bush era, but we're clinging steadfastly to our idealistic notion that the EPA should protect the environment at all times.
Luckily for Florida, Senator Nelson is not dwelling on the past like the curmudgeons at Happytown™, but rather focused on the killer at hand: chromium. "I would appreciate any information EPA has about known sources of chromium in Florida," he wrote.
We've done the work for you, Bill: According to the EPA's Toxic Release Inventory, a phosphate fertilizer production facility operated by CF Industries Inc. in Plant City, produced a whopping 188,575 pounds of chromium in 2009. Go get 'em, Bill!
Listen up, kiddos, for today's life lesson/affirmation/depressing truth: The Tracy Flicks of the world always win. Case in point: Entitled AP honors high school senior Katherine "Katie with a heart dotting the I!" Evans was OMG sooo miffed on Nov. 9, 2007, because her AP English teacher at Pembroke Pines Charter High School was brusque with her for being late. "But I was donating blood!" Katieheart pleaded to no avail. Her fate was sealed – her teacher was (gasp!) displeased.
To Facebook! That night, Katie started a group inviting other students to share their stories of this teacher's "insane antics," and called the teacher "the worst teacher I've ever met!" She sat and waited. Nobody took the bait, except for three former students, now at various state colleges, chiding Ms. Evans for being immature. She took the group down and sheepishly brushed her hair for an hour.
Enter mean ol' Peter "Matthew Broderick" Bayer, school principal, who suspended Katie for three days, citing "cyberbullying" and – here's the clincher – pulled her out of AP and, according to a complaint filed with the courts, "forced her into the lesser-weighted honors classes … besmirching [Katie's] academic record." Also, Katie says, he violated her First (free speech) and Fourteenth (immigration?) Amendment rights.
Yes, kids, Katieheart, now a UF Gator, went to court with the help of the ACLU. A few years later, on Dec. 28, 2010, she received a settlement: $15,000 to cover her lawyer's fees and $1 in damages. A buck. Of course, she told the New York Times last year that it wasn't money she was after; it's the principle/pal.
Besides, none of this would have happened if Mr. Bayer hadn't meddled the way he did. He should have just accepted things as they were instead of trying to interfere with an AP kid's destiny. You see, you can't interfere with destiny. That's why it's destiny.