click to enlarge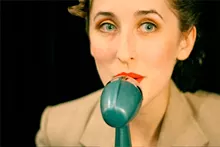 5:15 pm
Patrons Room Dying Hard
Red Venue Lyrics Speak Louder Than Words
5:30 pm
Orange Venue Bitches of the Kingdom!
6:00 pm
Green Venue Oral!
Silver Venue 13, The Musical
Yellow Venue Thom Pain (based on nothing)
BYOV 20:11
Brown Venue Radio Star
6:05 pm
Pink Venue
Fear Factor: Canine Edition
6:10 pm
Blue Venue Joe's Café
6:45 pm
Red Venue Watch Me Burn
6:55 pm
Patrons Room Any Title That Works
7:10 pm
Orange Venue Superman Drinks
7:40 pm
Yellow Venue
Five Minute Professor
Green Venue Pink Dawn
Brown Venue Stayin' Alive
7:45 pm
Pink Venue Wisdom: Part One
7:50 pm
Blue Venue My Monster
8:25 pm
Red Venue Onomatopoeia
8:35 pm
Patrons Room Night of Fright
8:50 pm
Orange Venue Oh, That Wily Snake!
9:00 pm
Silver Venue Heaven Help Us!
9:20 pm
Yellow Venue archy & mehitabel
Green Venue Blue and Tod Kimbro's Big Queer Hootenanny
Brown Venue The Last Straight Man in Theatre
9:25 pm
Pink Venue The Big Smoke
Blue Venue A 3-Decker Romance
9:55 pm
Red Venue Everything You'll Ever Find on Television! (Almost)
10:05 pm
Patrons Room You Know You're a Weenie When: A Guide for the Eligible Bachelor
10:30 pm
Orange Venue My Pal Izzy
10:40 pm
Silver Venue Miss Sammy Bakes a Cake
10:50 pm
Yellow Venue Unspoken
11:00 pm
Green Venue Suckers, A Freaky Little Musical
Brown Venue Punch and Judy Presents
11:05 pm
Pink Venue Anne Frank Superstar & the Purpose of the Moon
11:35 pm
Red Venue Lot o' Shakespeare