Though you can never be sure in what month it's going to land, the Florida Film Festival nonetheless arrives with the hardy bearing of a survivor. This weekend's 14th annual edition take its place amid a landscape glutted with Sunshine State festivals – including the distressingly similar-sounding Orlando Film Festival, planned for downtown as soon as there's a theater to house it. Up at Maitland's Enzian Theater, however (and at nearby secondary screening site the Regal Winter Park Village 20), continued relevance is a case of staying the course – of maximizing strengths and minimizing fixable weaknesses while remaining resolutely on message.
It's reasonable to infer, for instance, that the expanded festivals calendar means increased competition for celebrity guests, whose participation (like it or not) is often the greatest boon to event attendance. While the FFF has in the recent past experienced some trouble attracting stellar names, this year's lineup – Joan Chen, Peter Falk, Paul Reiser, Patrick Warburton and even Andrew McCarthy – is a decent enough roster of buzz-worthy luminaries. According to Peg O'Keef, a longtime FFF staffer now in her first year as executive director of the Enzian, the overall goal is to secure special guests with a "visible pedigree" in the smart-cinema sector that is the FFF's stock in trade: "Folks who have something more to do in a film than just be lovely." (Not that Ms. Chen isn't lovely, of course. No offense to you, either, Det. Columbo.)
Remaining viable means operational upgrades as well. Changes that attendees will notice this year are a ticketing program that emphasizes volume purchases but also stimulates access to special events via a flexible "voucher" system. The festival's traditional closing-weekend soiree has also been split into two separate events, a modestly priced "awards luncheon" and a dearer "festival revel" fund-raiser. The segregation makes the thrill of an awards ceremony accessible to patrons with humbler budgets – even if a cynic would say that longtimers have to invest more time and money in order to keep receiving the same set of amenities.
The films, though, are what festival-going is all about, and it's in this area that the FFF continues to refine its presentation. The 2005 compendium shows a satisfying increase in the number of Florida-made (and Florida-themed) flicks, as well as an upswing in movies with Hispanic and/or Latin content. From our vantage point, it also entails better movies across the board – especially in the narrative-features category, which has been a weak point, not only of the FFF, but of the festival circuit in general. Every once in a while, it's nice to be reminded that indie storytelling isn't going the way of the dodo. Delve into the reviews on the following pages, and you'll notice the features and documentaries in question have garnered a highly respectable recommendation rate of 66 percent. Not a bad showing by anyone's standards. We'll see if the success ratio holds up next week, when we review more of the "spotlight" films and other special screenings that will be stirring up interest in the festival's closing weekend. Until then, savor the security of embarking on an aesthetic experience in which the good clearly outweighs the bad.
– Steve Schneider
OPENING-NIGHT FILM
SAVING FACE
Directed by Alice Wu
7 p.m. Friday, April 8, at Enzian
How nice it is to be reminded that an opening-night film can have entertainment value for somebody other than the star who's on hand to promote it. A planned visit from star Joan Chen is just the icing on the cake of this cross-cultural dramedy, in which a Chinese-American surgeon (Michelle Krusiec) is forced to cohabitate with her middle-aged, newly pregnant mother (Chen). Dating misadventures of the homo- and heterosexual varieties pepper a story that feels fresh mostly due to reasons of ethnicity – still, those are pretty good reasons, especially at a time when cinemagoing diversity mostly entails fielding invitations to an endless succession of big fat weddings.
Krusiec's enjoyable portrayal of a rigid overachiever provides an effective contrast with the vaguely anarchic spunk of her onscreen paramour, Lynn Chen (also visiting the festival, along with director Wu). But the main object of the camera's affection is star Joan Chen, who, after a disquieting early flirtation with eccentric caricature, completely inhabits the character of an old-world traditionalist pushed to her limit by extraordinary circumstances. Chen's beleaguered Ma looks out at the modern Western world through eyes of quiet terror; by demonstrating that such terror can be as funny as it is poignant, Wu and company have laid the groundwork for an opening night you won't be in a hurry to forget.
— Steve Schneider
AMERICAN INDEPENDENT COMPETITION: FEATURES
THE CIVILIZATION OF MAXWELL BRIGHT
Directed by David Beaird
6:30 p.m. Saturday, April 9, at Regal
9:30 p.m. April 14 at Regal
click to enlarge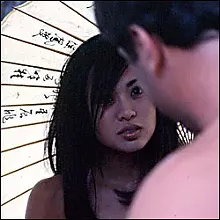 Max Bright (Patrick Warburton) is an asshole. No, scratch that. He's a mega-asshole. He's misogynistic, ignorant, short-tempered, belligerent, profane and rude. He's so filled with rage at the world that he looks ready to pop. He screams into his cell phone while cutting people off in traffic in his Dodge Viper. He sells TVs for a living.
As such, no woman will put up with Max; in fact, the movie opens with a girlfriend trying to kill him. The problem, Max concludes, is that American women are ball-busting bitches. What he needs is a properly obsequious Asian mate, one who will treat him the way a man is supposed to be treated. So he buys the angelic Mai Ling (Marie Matiko) from a bride broker and proceeds to treat her like chattel, even forcing her to strip in front of his poker buddies.
Luckily, Mai Ling's dignity and grace prove to be the yin to Max's yang. She leads him, in fits and starts, on a path to a higher plane. It isn't until he's diagnosed with cancer, though, that Max fully realizes just exactly whom he's married.
Director Beaird paces the film perfectly, with frenetic cuts at the beginning when Max is at his most apoplectic, and languorous embraces of Mai Ling's serene face as Max starts taking baby steps toward enlightenment. Warburton can be over the top in his portrayal of the ultimate chauvinist pig, but Matiko's serene beauty keeps the whole thing on course.
— Bob Whitby
DUANE INCARNATE
Directed by Hal Salwen
4:15 p.m. Saturday, April 9, at Regal
9:30 p.m. Tuesday, April 12, at Regal
A warped, horrible/wonderful spin on love and friendship makes this cutesy romantic fairy tale interesting enough to follow through to its happy ending. It stars a quartet of just-past-their-prime cases – Gwen (Caroleen Feeney), Connie (Cynthia Watros), Fran (Kristen Johnston) and Wanda (Crystal Bock) – who are delightfully not of the Sex and the City or Desperate Housewives ilk. Three are married to good old Joes; only Wanda walks alone, on the edge of mental illness, a social misfit who talks in logical but maddening circles. That all changes when Wanda meets a handsome Prince Charming named Duane (Peter Hermann). Educated, accomplished and arduous, he falls hard for the frump. Wanda's five-star score comes so totally out of the blue that – like the July snow that falls in their neighborhood – the world doesn't seem right. Her befuddled friends now feel as if they have settled for one-star spouses. Meanwhile, Duane is damn hot – he even dances sexy.
More strange and unusual behavior follows, and that teensy nagging feeling of jealousy that close friends can feel when the other hits a gold mine is blown up into preposterous proportions. Everything in this fractured fairy tale is kind of whacked, yet it somehow captures the truer nature of women and their friendships.
— Lindy T. Shepherd
THE LAST HOLD-OUTS
Directed by Edward Burns
7:15 p.m. Sunday, April 10, at Regal
3:45 p.m. Friday, April 15, at Enzian
How would you like to be a first-time filmmaker competing in the Florida Film Festival's Narrative Features category, only to find out that you're up against a flick written, directed by and starring established pro Ed Burns – a past FFF guest, no less? You'd feel set up, most likely, but at least you'd have the consolation of knowing that The Last Hold-Outs is strong enough to stand on its own merits. A wiser, warmer affair than many of Burns' higher-profile projects, the movie is an intimate urban character study of the sort that's been in sadly short supply since the early 1980s.
Burns plays Jack, a currently single private investigator and unrepentant ideologue who blames rich Republicans for everything that's wrong with modern life. (Attaboy!) His latest client, Abe (David Krumholtz), is a high-school baseball coach searching for his truant wife, who has absconded with a middle-aged rock star. Though the mystery of her disappearance is the movie's nominal fuel, the story is really concerned with its male leads' journey toward self-awareness.
Out on the sleuthing trail, Abe and Jack discover the truth about relationships – why some are destined not to work, and when it's time for a fella to recognize that he's better off alone. The script and direction capture the mournful dichotomy of feeling isolated in a major metropolis; the wintry street scenes are so authentic you'll be expecting to see your own breath. Scarfing down pizza in a doorway in the guise of the restaurant-phobic Jack, Burns has never found a better home on the sidewalks of New York.
— Steve Schneider
LBS.
Directed by Matthew Bonifacio
3 p.m. Sunday, April 10, at Regal
9:30 p.m. Wednesday, April 13, at Enzian
Not since Super Size Me has an Enzian movie done so much to discourage so many potential food orders. Come witness the fall and rise of Neil Perota (Carmine Famiglietti), a pitiable tub of lard whose eating addiction alienates him from his family and wreaks havoc with his health. The radical recovery program that Neil devises to save his battered arteries provides the meat (so to speak) of this unexpectedly somber picture (which almost made it into last year's festival and is finally being seen thanks to some technical leeway in the admittance rules).
Lbs. is nakedly unpolished, and at times it isn't even particularly good. Much of the acting is awkward, and the story follows a curious pace, with scenes whizzing by like truncated, static snapshots of the major moments in Neil's ongoing struggle with his own waistband. The stabs at comedy, meanwhile, meet with only marginal success: A plot thread in which Neil cajoles friends into helping him cheat on his diet was mighty droll indeed when I saw it on The Flintstones 35 years ago.
But there's something admirable about the honesty with which the film approaches the subject of compulsive overindulgence. And you have to admire the dedication of its writer/star, who starts the film looking like a morbidly obese Andrew Dice Clay (which is to say, the Andrew Dice Clay of four months from now) and eventually undergoes a miraculous metamorphosis.
While there's no comparison on the acting front, on a physical level at least, Famiglietti has pulled a De Niro in reverse – with Lbs. as his Raging Burger.
— Steve Schneider
LOGGERHEADS
Directed by Tim Kirkman
2:15 p.m. Sunday, April 10, at Regal
7:15 p.m. Wednesday, April 13, at Regal
click to enlarge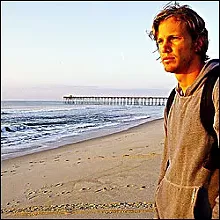 You can always count on producer Gill Holland to bring a much-needed touch of class to this festival's narrative competition, and
Loggerheads
is one of his most remarkable contributions yet. An exquisite ensemble drama set in three North Carolina communities, it weaves flawless performances by Bonnie Hunt, Chris Sarandon, Michael Learned and others into a mesmerizing tapestry of familial yearning and loss. With a storytelling assurance that recalls the best of Robert Altman, writer/director Kirkman doles out the interrelated biographies of a gay drifter, a lonely single woman with a secret and a married couple pining for their vanished son. Learning how this trifecta of tales intersects is the prize that awaits us at the end of this subtle, profoundly affecting little film, yet the anticipation in no way overshadows our appreciation of the smart dialogue that drives the lovingly staged encounters between characters. What's more, the script wallows in a temporal displacement that's not immediately apparent but lends an essential element of mystery to the movie's precisely rendered scenarios of Southern discomfort. (Hint: Listen carefully to news broadcasts playing in the background of certain scenes, and you'll have a better sense of where you are at any given time.) Given Holland's successful sideline as a neo-folk impresario, it's no surprise that the movie also boasts a wonderful acoustic soundtrack – all the better for its complete lack of delusion that it's underscoring the freakin'
Graduate
. And that's an all-too-rare thing nowadays.
— Steve Schneider
ON THE OUTS
Directed by Lori Silverbush and Michael Skolnik
5:15 p.m. Sunday, April 10, at Regal
2 p.m. Wednesday, April 13 at Enzian
click to enlarge
Most of us have had our fill of teen dramas, whether artificial or grittily realistic. But there's an engaging flow to this story as it intertwines the lives of three troubled young women from Jersey City. The characters of Oz (excellently acted by Judy Marte), Marisol (Paola Mendoza) and Suzette (Anny Mariano) – a drug dealer, drug addict and pregnant teen, respectively – all have to battle problems that are beyond their years. The girls' coping mechanisms kick in to ensure their sheer survival, but their emotional development is stunted in the Neverland of poverty and crime. Directors Silverbush and Skolnik are both familiar with their subject matter and adept at filmmaking, so they let the characters and their crises unfold through the action itself. There's no sense of forcedness, cliché or pity. The detailed capture of Jersey street life – the people, the talk, the clothes, the music, the drugs – is about as real as it gets for those of us who can only lament about adolescents being forced to live in such a substandard environment – never mind having to dig their way out of it.
— Lindy T. Shepherd
PIZZA
Directed by Mark Christopher
9:45 p.m. Sunday, April 10, at Enzian
4:15 p.m. Thursday, April 14 at Regal
The setup is a little obvious – buff pizza dude delivers pies to the house of zaftig teenage girl just in time to save her from a tremendously depressing 18th birthday – but it could have worked, had the two main characters generated some measure of emotional connection. As it is, there's no way to suspend disbelief in the idea that 30-year-old activist/womanizer Matt (Ethan Embry) finds tubby teen Cara-Ethyl (Kylie Sparks) interesting enough to hang with for an entire night as he makes his rounds. Frankly, it's hard enough to hang around with her for 80 minutes in this movie. Cara's supposed to be precocious, but she's really just pouty; she's supposed to blossom into a woman on this night of nights, but she's as much of a child at the end of the film as she is at the beginning.
Embry almost saves the film with his portrayal of an introspective loser who is both lovable and loathable – his romps with customers are the stuff of legend around town. But by the middle of the movie it's clear that director Mark Christopher has lost his way. While the odd couple goes door-to-door all night, their relationship goes nowhere. By the end, Cara declares that she's just had the best night her life, and she didn't even get laid. Audiences will just be happy it's finally morning.
— Bob Whitby
POSTER BOY
Directed by Zak Tucker
2 p.m. Saturday, April 9, at Regal
7 p.m. Tuesday, April 12, at Regal
click to enlarge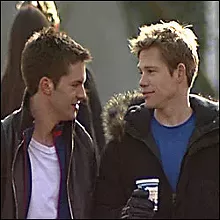 "I wonder if it's lonely," ponders lead character Henry Kray, staring out a New York window. The "it" in question? "The Empire State Building." So goes the fitting, obviously phallic setup to
Poster Boy
, director Tucker's slightly overwrought coming-out party.
Though the film is rhetorically ham-fisted from minute one (it's even told in retrospect, through the old newspaper-reporter-interview device), it more than makes up for its lack of subtlety with tangled cables of character development. Henry (played like an XY Magazine photo shoot by newcomer Matt Newton) swirls around the drain of secretive gay excess, beneath the overacted pressure of his parents, Eunice (Karen Allen, in her best drunken Faye Dunaway) and conservative senator Jack (Michael Lerner, in his worst Grecian Formula). Jack is up for re-election and wants Henry to assist him in courting the youth vote, but Henry – a college boy with an affinity for anonymous hook-ups – will have nothing of it. Enter Anthony (Jack Noseworthy), an ACT UP activist, and his best friend, Izzie (Valerie Geffner, as an HIV-positive extension of the Ally Sheedy Breakfast Club archetype). Anthony and Henry do it in the college gym, spawning a relationship that threatens to validate Henry's life.
In effect, Poster Boy is a gay-by-numbers indulgence: It's preachy, calculated and devoid of any palpable engagement. But some of the performances – most notably those of Allen and Geffner – sometimes veer far enough off the mathematical track to lubricate the plodding process.
— Billy Manes
SEXUAL LIFE
Directed by Ken Kwapis
9:15 p.m. Sunday, April 10, at Regal
1:15 p.m. Friday, April 15, at Enzian
Call it Sex Degrees of Separation – if you decide you want to call it at all. Allegedly inspired by Arthur Schnitzler's La Ronde, Sexual Life depicts the mating habits of today's hot-to-trot types as an unappetizing round robin of ill-considered rutting. In the first segment, a nubile, moon-faced hooker mulls retirement from the life; from there, we get to spend quality time with her photographer client, his latest paramour, and so on and so on. What emerges is a daisy-chain-shaped illustration of the AIDS-era saw that you aren't just sleeping with one partner anymore – you're sleeping with everyone they've ever slept with. Yes, but do we have to see it?
Shallow and exploitative, the movie doesn't spend long enough with any one character or set of characters to build up a significant level of sympathy. And it doesn't help that director Kwapis (TV's Malcolm in the Middle) has instructed his actors to play every exchange by piling on the cutes. The sex scenes themselves are extraordinarily lackadaisical; it isn't until the 1:15 mark or so that any genuine vigor is applied to the fine art of fornicating. By the time the movie comes to its predictable full-circle conclusion, we've witnessed unimpressive glorified cameos by James LeGros, Shirley Knight, Kevin Corrigan and others, but not the one guest star I was hoping for: chlamydia. In the movie's (unintentional?) ironic highlight, Anne Heche finds out that one of her old flames is now pitching for the other team. Yeah, that sounds fair.
— Steve Schneider
X, Y
Directed by Vladimir Vitkin
9:45 p.m. Saturday, April 9, at Regal
6:30 p.m. Thursday, April 14, at Regal
A disturbing, agonizing examination of sexual roles and relationships, X, Y is the story of Frankie (Melissa Murphy), an exotic dancer with a taste for the sauce. Frankie lives with her slacker boyfriend, Terry (Jamie Harrold), a med-school dropout. One evening, while Frankie is pole dancing and drinking excessively, a siren goes off outside the club and she and an older male bar patron abruptly collapse. She awakens the next morning with a firm belief that the two of them have swapped personalities. Terry, thinking that this is her way of dumping him, violently refutes the explanation, but when Frankie lets on that she will leave him unless he helps her find her lost identity, he eventually succumbs to her demands.
Knowing she now has the upper hand, Frankie issues demands that turn increasingly bizarre. Terry goes from simply working double shifts to keep her from returning to the strip clubs to becoming her personal-eunuch pincushion.
Throughout the film, Murphy's cardboard acting makes Frankie's transformation ambiguous at best. Has she really pulled a Freaky Friday and become a sadomasochistic man trapped inside the body of a woman? Or has she merely decided to torture Terry slowly, as revenge for his violent outburst? Once the film finally reaches its ungainly and awkward conclusion, you're left disgusted and confused by both characters' motivations – and upset that you've endured 30 to 40 excruciating minutes of graphic skin piercings to get there.
— Micky Michalec
AMERICAN INDEPENDENT COMPETITION –
DOCUMENTARIES
BOXERS AND BALLERINAS
Directed by Mike Cahill and Brit Marling
7 p.m. Sunday, April 10, at Enzian
3:45 p.m. Wednesday, April 13, at Regal
Evenhanded to an extent that will mollify next-gen socialists and hard-line anti-Castroites alike, Boxers and Ballerinas contrasts the lives of dancers and pugilists whom we get to see honing their talents in mirror-image environments. One pair – boxer Yordenis and ballerina Annia – operates amid Cuba's tightly controlled atmosphere of governmental glorification; meanwhile, doppelgangers Sergio and Paula get to pursue their dreams in swinging, expatriate-dominated Miami.
Though the movie's introductory sequence indulges some troubling blather about the meaning of the word "freedom," the ensuing picto-essay doesn't pander to the obvious assumptions (Commie control = bad; Yankee autonomy = bitchin'). Instead, filmmakers Cahill and Marling (the latter an Orlando native now working in L.A.) arrive at their conclusions on a case-by-case basis, showing how each of their four subjects reacts to the specific windfalls and/or challenges he or she encounters. Crucial information is parceled out at a wisely unhurried rate, and the film's co-directors do a fine job of balancing the slower pace of island living with the high-speed sound and vision of South Florida. A running history lesson about a controversial 1976 airline incident provides sophisticated political (and visual) context for the surrounding images of pummeling and pirouettes; elsewhere, the careful juxtaposition of boxing and ballet footage with a brutal cockfight only seems bizarre until we're invited to muse on the many meanings of the phrase "flightless bird." This is smart, challenging stuff, worth a look no matter what side of the sociopolitical fence you're on.
— Steve Schneider
THE FALL OF FUJIMORI
Directed by Ellen Perry
7 p.m. Monday, April 11, at Regal
4:15 p.m. Friday, April 15, at Regal
Filmmaker Perry approaches the tale of exiled Peruvian president Alberto Fujimori with a bucketful of bias, which should probably be expected when you're talking about the reign of a man who was responsible for covert (and not-so-covert) assassinations, multiple civil-liberties violations and massive, government-sponsored corruption. The fact that Fujimori did it all in the name of "anti-terrorism" makes it that much more creepily diabolical. The venom practically drips from Perry's voice as she interviews Fujimori in several different locations throughout Japan (where he is living in exile). Although he's no longer in office, Fujimori has never stopped being a politician. He weighs his words carefully, and is always mindful to present an image of "I-did-it-for-the-country" detachment.
Although Perry does an excellent job filling in the backstory of Fujimori's reign – detailing multiple infractions of the public trust – the sliver of glamour she allows to fall on the "people's revolution" of the Shining Path is a little disingenuous. This terrorist group was responsible for multiple kidnappings, murders and, of course, drug trafficking. Fujimori, as corrupt and near-dictatorial as he was, seemed simply determined to not let them turn his country into another Cuba. Perry documents the brutal violence of Shining Path, but she's usually quick to counter it with tidbits like the revelation that the president's sister-in-law stole clothes from international donations. Maybe Perry simply saw too many similarities between Fujimori's delusions of freedom and those of our current commander-in-chief, and felt this film would be a good way to vent. Regardless, the doc's predispositions make it both unfair and, more sadly, a bit dull.
— Jason Ferguson
FORGIVING DR. MENGELE
Directed by Bob Hercules and Cheri Pugh
4:15 p.m. Sunday, April 10, at Enzian
6:45 p.m. Wednesday, April 13, at Regal
In last year's Awful Normal, filmmaker Celesta Davis confronted the man who once molested her; this year's Forgiving Dr. Mengele details a reckoning of an even more serious stripe. Aged heroine Eva Kor, among the first prisoners to be liberated from Auschwitz, decides that her life in modern-day Terre Haute, Ind., can only be completely happy if she takes the unprecedented step of forgiving her Nazi tormentors. From seeking out a surviving Third Reich scientist for a peace-making chat to appearing before Jewish groups bearing a message of healing, Kor is on a one-woman crusade to redefine the concept of victim empowerment. The resistance she predictably encounters in many corners proves the old adage that man will give up anything but his suffering.
As documentary subjects go, the plucky Kor is incredibly well spoken and impassioned, qualities that inspire filmmakers Hercules and Pugh to match her eloquence with meaningful visual transitions. Our initial worry that the film's ideology will veer toward the pat is relieved by its subsequent acknowledgement that forgiveness – as depicted in Kor's drive to establish and maintain a Holocaust museum – never stops being tested. A jarringly abrupt ending is the only serious flaw in a doc that gets us to think twice about the true meaning of the phrase "forgive and forget."
— Steve Schneider
MARDI GRAS: MADE IN CHINA
Directed by David Redmon
7 p.m. Tuesday, April 12, at Enzian
4:30 p.m. Saturday, April 16, at Regal
Sociologist/filmmaker Redmon showed me something, all right. Who knew that Mardi Gras beads – those cheap trinkets for which women pull up their shirts and men pull down their pants – are handmade by teenage girls working at a factory in China for $12.70 a week? (Not me, and I was raised in New Orleans.) That revelation alone makes this shocker of a documentary a successful example of cinematic enlightenment.
The film is crudely shot and edited, but nonetheless serves as a conduit between two different worlds. Just as the mindless revelers interviewed on the streets of the French Quarter have no idea where the beads came from, the oppressed factory workers in China are unaware of how the "ugly beads" are used (or abused) – until Redmon shows them photos and footage. Embarrassment is the general response these sheltered girls register; later, they're angry to find out how much profit is made from their wares. That doesn't go over well with the factory's owner, who makes $2 million a year off their backs. He proudly says he believes in "punishment" as a motivator, and works mostly with young girls because they are more easily "controlled." The girls' wages are diminished if they don't make their quotas, and they must forfeit sleep and endure other acts of cruelty to keep jobs they desperately need in order to send money home.
Redmon doesn't explain how he got inside this remote factory in China for such candid conversations, nor does he even try to explain the complicated pluses and minuses of the free-trade economy that has nurtured this arrangement. He simply makes an introduction – a sickening one.
— Lindy T. Shepherd
NEGROES WITH GUNS: ROB WILLIAMS AND BLACK POWER
Directed by Sandra Dickson, Churchill Roberts
2:30 p.m. Saturday, April 9, at Regal
9:15 p.m. Wednesday, April 13, at Regal
In the Deep South of the late 1950s, the idea of black men arming themselves against racial violence was about as warmly received by the civil-rights establishment as it was by the Ku Klux Klan. Everybody, it seemed, thought it better that blacks not exercise their Second Amendment rights.
The most notable exception was Rob Williams, a resident of Monroe, N.C., and the inspiration for the Black Power movement. Williams, a controversial but almost-forgotten figure in the struggle to end Jim Crow laws, was an impatient sort. He had no time to wait for Southern whites to discover their inner Gandhi; he wanted equality and he wanted it now. Barring that, he wanted his oppressors to understand the principle of an eye for an eye.
Williams wrote a book, Negroes With Guns, that espoused his philosophy. But it was his one-man publicity campaign to free two black boys jailed in 1958 for kissing white girls that earned him international notoriety. Three years later, after a Freedom Riders march in his hometown went awry, Williams was hounded into exile in Cuba, and later China, by the FBI.
The film, from the University of Florida's Documentary Institute, features archival news footage, stills and interviews with Williams' friends and family. It also has a great, blues-inflected soundtrack with songs by the likes of Otis Redding, Curtis Mayfield and Nina Simone. The movie doesn't vindicate Williams, whose armed-and-dangerous outlook was soon overshadowed by civil rights giants like Martin Luther King Jr., but it does provide an illuminating glimpse into the life of a courageous crusader.
— Bob Whitby
PUCKER UP: THE FINE ART OF WHISTLING
Directed by Kate Davis and David Heilbroner
4:15 p.m. Saturday, April 9, at Enzian
2 p.m. Friday, April 15, at Regal
From poetry slams to spelling bees to Scrabble tournaments, is there any avenue of quirky competition that hasn't been traveled in a crowd-pleasing documentary? Guess so, because Pucker Up finds high drama and exemplary educational value along the path to the 31st annual International Whistling Competition in Louisburg, N.C. Competitors hoping to prove their mastery of "the first musical instrument" include Joe, a New Jersey-based specialist in bird language, and Chris, a nerdish four-time champ who practices his killer technique in the hallways of the international financial firm The Carlyle Group. (The latter's shadowy power-brokering was exposed in its own doc, The Carlyle Connection.)
If there's a modern master of the documentary form, it's co-director Davis (Southern Comfort, Jockey), who again proves her unequaled ability to dissect a subject from every relevant angle and according to an absorbing storytelling structure. Before the final victor is crowned, we learn the full historical importance of whistling, from its entrenchment in the pop charts of the early 20th century to the less wholesome connotations of the activity, as embodied in the phrase "whistling past the graveyard."
One might think that the spectacle of a bunch of weekend hobbyists expelling air through pursed lips would be less, shall we say, emotional, than the tales Davis has spun before. (Southern Comfort was a moving portrait of a dying transsexual, and Jockey depicted the indignities visited upon athletes and horses alike.) Yet Pucker Up hits notes of unexpected pathos, explaining how the simple act of whistling can forge an invaluable connection to all our pasts. You'll never look at a box of crackers the same way again.
— Steve Schneider
REEL PARADISE
Directed by Steve James
7:15 p.m. Saturday, April 9 at Regal
1:45 p.m. Thursday, April 14, at Enzian
After playing an integral part in the American independent-film revolution of the '80s and '90s, John Pierson hit a wall. He had helped produce She's Gotta Have It and Roger & Me, penned Spike, Mike, Slackers & Dykes and created Split Screen on the Independent Film Channel. But as he watched the movement's free spirit get co-opted by mainstream studios, his disillusion collided with a midlife crisis, prompting him to take on the seemingly bizarre task of operating the only movie theater on the isolated Fiji island of Taveuni. Originally, the idea was to show American independent films, but a screening of a Three Stooges flick soon showed him that Fijians wanted something else entirely. Thankfully, so did Pierson, who admits that he had tired of "tedious, boring" indie fare.
Reel Paradise chronicles the last month of the Pierson family's (Pierson, his wife and producing partner, Janet, and their two teenage children) one-year Fiji residency. Although a mildly entertaining documentary could have been cobbled together solely from the trials and tribulations they experienced at the 180 Meridian Cinema – the often-absent projectionists (who are either drunk, passive-aggressive or prone to showing films upside-down), the uproarious appreciation the audiences show for fine fare like Jackass – the best parts of this extraordinary film come from the tensions between Pierson, his family and the community. The Catholic mission hates him. The family's house is broken into. They have a weird and possibly felonious landlord. Pierson comes down with a case of dengue fever. Things just never seem to go right.
Miraculously, the film (directed by Steve James of Hoop Dreams and Stevie renown) is almost entirely upbeat, thanks mainly to Pierson's love of movies. Though he's showing features like X-2: X-Men United, his audience's unadulterated pleasure is infectious, allowing him to remember why he loved movies in the first place.
— Jason Ferguson
THE ROYAL ACADEMY
Directed by Tony Cane-Honeysett
9:30 p.m., Tuesday, April 12, at Enzian
2 p.m. April 16 at Enzian
The same way some writers aspire see their names in print, painters hope to hang their work in a famous gallery. Some of us realize our dreams; some, such as Mary Cane-Honeysett, can do no more than continue to pursue them. She aims every year to show in the London Royal Academy's summer program, which gives amateur artists a shot at hanging on the same walls where Constable showed his stuff. While Mary's skill is clear, her odds are long, and she pays for the privilege of rejection. True, success here raises your prices a bit, but that's not why anyone enters – it's status, respect and bragging rights.
Mary, who paints in a photorealistic style, is seen here through the lens of a camera wielded by her son, filmmaker Tony Cane-Honeysett. He watches as she selects a subject, lays in supplies and sets down to make some art. Mom is a convenient (if not easy) subject: As she explains the process of painting, she's directing her son on the art of film directing. This clash of strong-willed artists is the best part of the film. Both mother and son know what they want and are willing to fight for it.
Mary has been at this for a few decades, but has yet to achieve her dream. We glimpse the selection process and get to wander though the galleries. Mary is mystified by the winning work, and can't see why her more technical style failed to qualify. The scam of art eludes her; it's a game in which trends and notoriety will get you space faster than pure skill.
— Al Pergande
THREE OF HEARTS: A POSTMODERN FAMILY
Directed by Susan Kaplan
5 p.m. Saturday, April 9, at Regal
9:30 p.m. Thursday, April 14, at Enzian
As if breaking up wasn't hard enough to do, Sam Cagnina, Steven Margolin and Samantha Singh had to go all pomo and shoot for an idyllic three-way relationship – dropping what's left of their cake and throwing it up, too. Director Kaplan's dry documentary of a unique family situation is, for the most part, a polite intrusion into what you would already expect to be true: These things don't work. Gay couple Sam and Steven decide (somewhat mutually) that it would be great to include a woman, Samantha, in their union, ostensibly for procreative purposes. Each fathers a child with her, and the three go on for a while under the illusion that their arrangement is valid, even running a spa/chiropractic business together (albeit under separate names).
Things fall apart when Steven, newly in touch with his gay side, opts out; the latter portion of this unfortunate documentary follows the mediated proceedings that pull the doomed experiment to pieces. Kaplan's direction is professional (if a little bland), but the notion that a viewer would ever actually care about any of these individuals is quickly buried by the clinical treatment their situation receives. Three of Hearts is often both sad and boring, demonstrating that some things are better left undocumented.
— Billy Manes
TROOP 1500
Directed by Ellen Spiro
1 p.m. Sunday, April 10, at Regal
4:45 p.m. April 14 at Enzian
This documentary by activist filmmaker Spiro has an interesting premise, following the goings-on of a Girl Scout troop created for girls whose mothers are imprisoned in Gatesville, Texas. Though there's some interesting footage, the final edit mixes in far too much coverage of the pressed-lipped social worker who runs the program, and not nearly enough moments of candid interaction – like a sequence in which the girls put their mothers in the hot seat, asking tough questions like, "Why do you use drugs?" We want to know much more about the shortcomings of the mothers, most of whom are incarcerated for drug and assault convictions and are trying to earn early parole from their five-year (or less) terms of imprisonment. The exception is a former nurse who is obviously cut from a far different bolt of cloth than the others; she's serving a mandatory 25 years of her 50-year sentence for hastening the deaths of two of her nursing-home patients. She's a viable subject for a solo documentary – a seemingly compassionate professional with a previously "normal" family life.
Much lip service is devoted to the need for the mothers and daughters to continue working on their broken relationships once they leave prison. Meanwhile, the interspliced vintage footage of Girl Scouts doesn't make any sense, and a climactic portrayal of one mother being released includes no mention of what happened next. Troop 1500 leaves too many questions unanswered.
— Lindy T. Shepherd
INTERNATIONAL FILMS
AFTER MIDNIGHT (DOPO MEZZANOTTE)
Directed by Davide Ferrario
7 p.m. Monday, April 11, at Enzian
This rather dry comedy emphasizes the concept of film as Art, allowing the equation to feed upon itself. In the cavernous Museum of Cinema in Turin, timid Martino (Giorgio Pasotti) keeps watch on the building while fancying himself Buster Keaton. He has a crush on Amanda (Francesca Inaudi), who works at the local fast-food joint; one night, she does something stupid yet satisfying at work and flees to this tomb of a building. On the lam from the cops, she falls in love with Martino and his world, while her regular boyfriend, Angel (Fabio Troiano), romps with her roommate. Silent intellectual or violent ruffian? It's a tough choice.
Getting off more Italian-cinema in-jokes than I'll ever be able to count, director Ferrario aims After Midnight squarely at cinema buffs. By subtly speeding up Martino's pratfalls, the director makes us reflect back to the early days of film. Stark half-light transforms Amanda into the Enigmatic Woman – not very attractive at first glace, but an Art Deco goddess in the nude. The third leg of this triangle leans on the nearly comic Angel, car thief by trade and ladies' man by birth. Hollywood dogma would tie Amanda to Martino and Angel to the roommate by the end credits. But that wouldn't conform to the essential European take on art. This is not a riotous comedy, but humorous and gentle, and somehow Martino has the coolest apartment in Europe – panoramic views and 24-hour-a-day access to the best film library in Italy.
— Al Pergande
THE EDUKATORS
Directed by Hans Weingartner
6:45 p.m. Sunday, April 10, at Regal
9:30 p.m. Monday, April 11, at Regal
click to enlarge
You'd assume that any film featuring two actors from
Good Bye, Lenin!
– not only a highlight of FFF 2004, but the best film I saw all last year, period – would automatically be an E-ticket attraction. You'd be wrong.
Replacing Lenin's gentle wit and wisdom with navel-gazing naiveté, The Edukators is most notable for how spectacularly it fumbles a can't-miss intro: An affluent German family arrives home from vacation to find its palatial abode ransacked by intruders who have left behind the written warning, "Your days of plenty are numbered." That stunt is the most exciting activity we can credit to the Edukators, a trio of youthful domestic terrorists committed to the curious philosophy of social change through vandalism. The movie fails to up the ante of their preliminary salvo, diverting our attention instead to a stale love-triangle plot in which the group's sole female member inspires a jealous rift between its male founders. When these horny kamerads are forced to kidnap one of their wealthy targets, the film becomes a frustrating mélange of precedents, from The Dreamers to The Big Chill – all in order to facilitate a snoozy verbal confrontation between the radicals and their defiant prey. Oh, the amazement: He was once an idealistic revolutionary just like them!
There's too much "growing," too much "sharing," and way too much dialogue that's straight out of a freshman poli-sci class. Not to mention that it's all ill-timed; over in Europe, the moment may seem ripe for a movie to preach that blind hatred of the rich is its own sort of trap. In the America of 2005, we couldn't be getting too much of the stuff.
— Steve Schneider
OLDBOY
Directed by Chan-wook Park
Midnight Saturday, April 9, at Regal
9:45 p.m. Sunday, April 10, at Regal
click to enlarge
The winner of a grand jury award at Cannes, this South Korean shocker takes unabashed glee in monitoring our appalled reactions as it inventories the abuses heaped upon Oh Dae-Su, (Min-sik Choi) a troublemaking womanizer. Tossed into a one-room detention chamber and held there for 15 long years, our scraggly antihero is finally set free to learn who had him locked up and why. The investigative methods he applies to the task are unconventional but effective: An incident of impromptu dentistry via hammer is one of many sequences engineered to ascertain just how weak human knees can get.
Strap yourself in for two hours of fun with sadism, both physical and psychological. Hints of Chinatown, Memento and other cinematic games of provocation propel the movie's final quarter, which piles on the punishment like it's going out of style. Just when we think we've arrived at the true reason for all the preceding misery, director/co-writer Park dishes up another revelation that makes the preceding one look like a plot point from Fat Albert. And then he does it again, and again, until there's nothing to do but collapse in astonished appreciation of the filmmaker's boundless propensity for mischief. Helpful survival tip: DO NOT eat sushi less than 24 hours before or after viewing. Trust us.
— Steve Schneider
SANTO DOMINGO BLUES
Directed by Alex Wolfe
9 p.m. Monday, April 11 at Regal
4 p.m. April 16 at Regal
Director Wolfe's film documents the half-century evolution of bachata, a working-class music indigenous to the Dominican Republic that sets sad lyrics about love and loss to danceable, Latin-infused rhythms. The doc follows bachata's development from a scorned genre – played on the patios of impoverished barrio-dwellers and not discussed in polite society – to the acceptance it now enjoys at home and in immigrant-rich New York City.
Santo Domingo Blues is long on (mostly interesting) history. We learn how, in the 1960s, bachata only received radio play on a station that allowed listeners to make announcements over the air. In the 1980s and 1990s, the music came into its own, with performer Luis Vargas using lyrical double entendres to become wildly popular; he eventually parlayed that success into a second career as a hotel and restaurant entrepreneur.
Although bachata is repeatedly described as the music of the underclass, Wolfe doesn't delve deeply enough into the region's socio-economic structure. Moreover, his decidedly uncritical film allows the so-called bachateros to be profiled exactly as they'd like to be profiled: as wonderful, working-class heroes now hitting the well-deserved limelight.
That may be true. But one scene at least deserves closer examination. Vargas' father, a pig and rooster farmer who still appears poor, says that his son once told him he would buy him a new car when he became a rich musician. Well, the riches materialized, the elder Vargas says, but the car never did. Because the film treats its subjects so superficially, you can't tell to what degree the old man is joking or bitter.
— Jeffrey C. Billman
SPECIAL SCREENINGS
DEEP BLUE
Directed by Andy Byatt and Alastair Fothergill
Noon Saturday, April 9, at Enzian
If you thrilled to the painstakingly rendered natural wonders of Microcosmos or Winged Migration, you're definitely the target audience for Deep Blue, an eye-filling document of the day-to-day miracles that go on in and around the world's oceans. Getting up close and personal with sharks, albatrosses, sea lions and other denizens of the deep, filmmakers Byatt and Fothergill assemble a fun and informative travelogue of that ever-mysterious majority of our globe in which H20 is the dominant element. This is the real Life Aquatic, and it's framed and lit in a manner that's simply gorgeous – never more so than in an eerie journey down the Marianas Trench, seven miles below the surface of the Earth.
To cement the import of sights men have seen less often than the surface of the moon, the movie gives us narrator Michael Gambon (also available to FFF audiences in Layer Cake), whose intermittent, minimalist voice-overs endow the proceedings with an almost mythical sweep. The one visible misfire is a sequence starring some scurrying crabs, whose already eccentric movements are "enhanced" with time-lapse photography that gilds the low-comic lily. Otherwise, it's master-class oceanography all the way. CAUTION: Contains scenes of whale-on-whale violence.
— Steve Schneider
JOHNNY CASH: THE LAST GREAT AMERICAN
Directed by Chris Rodley
9 p.m. Tuesday, April 12, at Regal
9 p.m. Friday, April 15, at Regal
This documentary offers a straightforward look at the Man in Black, supported by plenty of rarely seen footage. Talking heads include not just family and friends, but also Cash's contemporaries and admirers: Rick Rubin, Sheryl Crow, Little Richard, Elvis Costello, Barbara Orbison, Kris Kristofferson and others. Director/producer Rodley (for the BBC) takes the viewer on a strictly chronological trip through Cash's life and work, detailing his early rise to fame in Memphis; the low period of the '80s, when he (and country music) fell out of fashion; and his eventual resurrection, engineered by prescient producer Rubin.
If it sounds like a routine treatment, it is. But it's flawlessly detailed, and Rodley manages to dig up fantastic nuggets of film. We see Cash doing a devastating imitation of Sun Records labelmate Elvis Presley – a staple of Cash's stage show, according to one of his then-band members – and some shaky video from the 1993 set he played at Hollywood's Viper Room, marking his stunningly self-assured rearrival on the scene.
The portrait presented is one that's burned into American consciousness: Johnny Cash, the guy who thumbed his nose at the San Quentin guards; the performer who turned his back on the audience; the pill-popping rebel head over heels in love with the gentle, devout gospel singer June Carter Cash; the Nashville star who brought murder ballads back into vogue. The rebel mellowed later in life, developing a gravitas that made him a revered figure not just in country music, but in music, period. As his daughter, Rosanne Cash, says, "Johnny Cash is a two-word answer to why it's still good to be an American." He's certainly an illustration of the American penchant for self-invention.
— Jessica Bryce Young
SPOTLIGHT FILMS
LAYER CAKE
Directed by Matthew Vaughn
7 p.m. Saturday, April 9, at Enzian
I may be the only person on Earth not to think that filmmaker Vaughn's CV as producer of Lock, Stock and Two Smoking Barrels and Snatch is the main reason to be interested in his directorial debut. I'm more impressed by the elegant frenzy of Vaughn's own crime caper, Layer Cake, than I am by any service he's performed for Guy Ritchie, whose work struck me as sophomorically sleazy long before he foisted Swept Away on an unsuspecting world.
Adapting a book by J.J. Connolly, Vaughn spins an involving underworld tale of deception and double-cross, relying on good old piss and vinegar to keep us invested in basic story elements that are more fun than novel. Our protagonist is a dope dealer (Daniel Craig of The Jacket, Sylvia and Road to Perdition) who is – naturally – about to retire from the business; before he can, he's compelled to lead the search for a missing girl and broker a high-stakes Ecstasy deal made particularly hazardous by the involvement of a tragically ill-mannered gangster. The ensuing comedy of violent errors has enough role reversals and big reveals to keep any audience guessing. (If you're not adept at deciphering dialogue muttered in thick Brit tongues, you'll feel even more disoriented.)
Vaughn exhibits a sense of rhythm and perspective that marks him as a total filmmaker: The strains of Duran Duran's Ordinary World underpin an on-screen beating so harrowingly portrayed that you'll feel you're blacking out right alongside the helpless victim. Uniformly terrific lighting and picture composition beg our forgiveness for the occasional reliance on played-out techniques like the dreaded carousel shot, in which the camera spins around and around a stationary subject, as if the director of photography were caught in a revolving door. Even Brian de Palma laughs at that stuff nowadays.
— Steve Schneider
PALINDROMES
Directed by Todd Solondz
9:45 p.m. Wednesday, April 13, at Regal
Here's welcome proof that Solondz's half-assed Storytelling (which never even saw release in Orlando) was just a forgettable glitch in the career of an otherwise essential filmmaker. Pointing him back toward the salad days of Welcome to the Dollhouse and Happiness, Palindromes paints a fearlessly perverse portrait of a 12-year-old girl who desperately wants to get pregnant. Why? Because babies are cute, silly.
Nobody captures such all-American delusion better than Solondz, and here he's at the top of his dark-humored game, making us simultaneously shudder and guffaw as his tragically misguided central character runs away from home to fulfill her lunatic heart's desire. What she encounters is an America where even the adults are overwhelmed by the subject of nurturance: A Christian refuge for disabled youths proves to be a haven of hidden iniquity, but it's not much creepier than Aviva's own suburban home, which is presided over by a mother (Ellen Barkin) who's all too ready to conflate love with materialism.
The tale would be compelling enough on its own, but Solondz's masterstroke is to have the girl, Aviva, played by eight different actors of varying ages, sizes and races – a move that should decimate the film's narrative coherence but instead ups its allegorical value immeasurably. Solondz has said that he didn't intend Palindromes as a "message" movie; given its oddball approach to casting, it's hard to take the film as anything but. By showing his Aviva as endlessly mutable, he makes the point that she could be anybody's daughter, sister or lover – or, God forbid, their mother.
— Steve Schneider