click to enlarge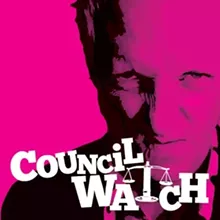 For its penultimate gathering of the year, you might think that your city leaders would be doing a little showboating about all of the vertical accomplishments they crammed into puny old 2013. But judging by this week's City Council agenda, your mayor and commissioners are about as tapped out as everyone else right now, especially now that you're going to officially be able to drink at 9 a.m. on Sunday. Bottoms up!
The city approves a Qualified Target Industry tax refund resolution for TravelClick Inc. (Phase II).
Translation: These days, when you want to make some lucrative cash exploiting people in Florida, you needn't reference the dreaded swampland – you can do it all in the cloud! TravelClick Inc. – which was already incentivized by the city and state back in March, to the point that it relocated to Church Street in Parramore and promised to create 252 new jobs doing, um, e-commerce solutions for hoteliers, allegedly – is growing too fast! The company is ready to expand and is now, as companies are wont to do, threatening to take its operations to Chicago or Atlanta. That won't do. In exchange for the company investing $1.5 million in its expansion, the city will come in with $180,000 over six years (in addition to the $6,000 per newly created job from the state). Your cloud-based leisure solutions can sleep well tonight.
The city approves an agreement with Orange County for charitable use of the new soccer stadium.
Translation: Because the county did everything the city wanted to make soccer happen downtown – despite complaints that the county wasn't getting enough out of the deal – now the city is offering the new stadium up free of charge once a year for each county commissioner and the mayor until 2039. On their one annual day, each official can hold a charitable event, a shindig or basically anything that doesn't compete with soccer or tear up the field. Who said this thing wouldn't have other uses?