Events Search – Staff Pick
7 total results
Third Monday of every month, 10 p.m.
Concerts/Events
Industrial, goth, darkwave and more. free
Independent Bar
(map)
70 N. Orange Ave.
Winter Park Area
407-839-0457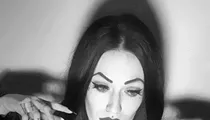 Through Aug. 23
Film
Heist thriller that combines documentary and narrative techniques to tell the real-life story of four college kids who try to steal rare books from their school library. $11
http://enzian.org
Enzian Theater
(map)
1300 S. Orlando Ave.
Winter Park Area
407-629-0054
Through Sept. 8
Art
New photography works from international artists Formento & Formento, Reine Paradis, Dina Litovsky, and Van deCamp & Heesterbeek. free
Snap Space
(map)
1013 E. Colonial Drive
Mills 50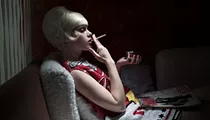 Tanqueray's
(map)
100 S. Orange Ave.
Winter Park Area
407-649-8540
Wednesdays, 10 p.m.
Concerts/Events
"Come rescue your humanity from obscurity and see the future the way it should be seen.. through high octane beer goggles baby!" free
http://willspub.org
Lil Indies
(map)
1036 N. Mills Ave.
Mills 50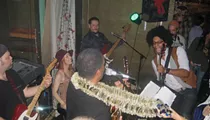 First Tuesday of every month, 9-11 p.m.
407-262-0056
mike@hourglassbrewing.com
Comedy
free
The Hourglass Brewery
(map)
480 S. Ronald Reagan Blvd.
North
407-719-9874
Wed., Oct. 17, 7 p.m.
Literary
People read from their old teenage diaries out loud in front of strangers. contact for price
Showing 1-7 of 7 total results in this search.