Events Search – Staff Pick
8 total results
Tue., March 20, 6 p.m.
Learning
Learn about a tragic local incident of racial terror, and explore its impact on Central Florida's race relations, voting practices, and economics then and now. free
http://valencia.edu
Callahan Neighborhood Center
(map)
101 N. Parramore Ave.
Winter Park Area
(246) 232-7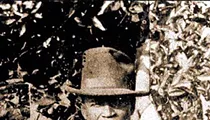 Thu., March 22, 6:30 p.m.
407-302-2586
lindquja@gmail.com
Art, Learning, Literary
Moriah Russo presents a brief history of the zine movement and insights from producing the Orlando Zine Fest. Members of the Sanford Comic Collective discuss the process of creating zines. free
http://sanfordwelcomecenter.com
Sanford Welcome Center
(map)
230 E. First Street
North
Tanqueray's
(map)
100 S. Orange Ave.
Winter Park Area
407-649-8540
Tuesdays, 9:30 p.m.
407-649-0000
Clubs/Lounges
Vinyl-only mix of genre jumping music including: Hip Hop (Golden Age, 80's, 90's and underground), Downtempo, Dope Beats, Soul, Jazz, Funk, Future Soul, Dark Groove and more. free
Herman's Loan Office
(map)
22 W. Pine St.
Downtown
Wednesdays, 10 p.m.
Concerts/Events
"Come rescue your humanity from obscurity and see the future the way it should be seen.. through high octane beer goggles baby!" free
http://willspub.org
Lil Indies
(map)
1036 N. Mills Ave.
Mills 50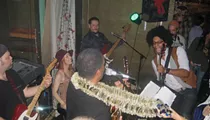 First Wednesday of every month, 9-11 p.m.
407-262-0056
mike@hourglassbrewing.com
Comedy
free
The Hourglass Brewery
(map)
480 S. Ronald Reagan Blvd.
North
407-719-9874
Third Monday of every month, 10 p.m.
Concerts/Events
Industrial, goth, darkwave and more. free
Independent Bar
(map)
70 N. Orange Ave.
Winter Park Area
407-839-0457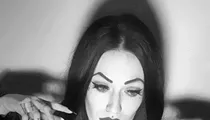 Wed., April 18, 5-8 p.m.
407-644-8281
astricker@winterpark.org
Events
Enjoy unlimited samples of signature dishes, refreshing beverages and decadent desserts from 40 of the area's top chefs, bakers, caterers and confectioners. $45-$100
http://winterpark.org
Winter Park Farmers Market
(map)
200 W. New England Ave.
Winter Park Area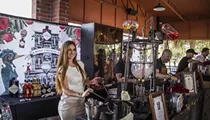 Showing 1-8 of 8 total results in this search.