Events Search – Staff Pick
7 total results
Third Monday of every month, 10 p.m.
Concerts/Events
Industrial, goth, darkwave and more. free
Independent Bar
(map)
70 N. Orange Ave.
Winter Park Area
407-839-0457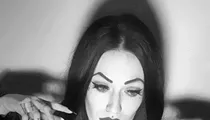 Tanqueray's
(map)
100 S. Orange Ave.
Winter Park Area
407-649-8540
Wed., Oct. 17, 7 p.m.
Literary
People read from their old teenage diaries out loud in front of strangers. contact for price
Wednesdays, 10 p.m.
Concerts/Events
"Come rescue your humanity from obscurity and see the future the way it should be seen.. through high octane beer goggles baby!" free
http://willspub.org
Lil Indies
(map)
1036 N. Mills Ave.
Mills 50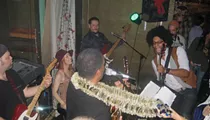 Sat., Oct. 27, 7:30-11 p.m.
407-405-1144
Concerts/Events
Come see Orlando's own The Hate Bombs - known nationally for great performances filled with an explosive combination of garage punk, pop, and rock insanity. Along with Atlanta's hypnotizing Bad Spell who will fill the air with raspy full-body guitar sounds. No cover. All Ages. Doors open at 7 Free
https://www.facebook.com/events/340156680123346/
The Veranda at Thornton Park
(map)
111 N. Summerlin Ave.
Thornton Park
407-872-8454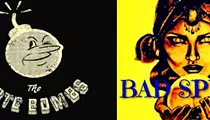 First Tuesday of every month, 9-11 p.m.
407-262-0056
mike@hourglassbrewing.com
Comedy
free
The Hourglass Brewery
(map)
480 S. Ronald Reagan Blvd.
North
407-719-9874
Feb. 12-Jan. 7, 2021
407-645-5311
Art
A display of furniture and household items from Osceola Lodge, the Winter Park winter home of Charles Hosmer Morse (1833–1921), for whom the Morse Museum is named. Feb. 12, 2019 through January 2021. $6
http://morsemuseum.org
Charles Hosmer Morse Museum of American Art
(map)
445 N. Park Ave.
Winter Park Area
407-645-5311
Showing 1-7 of 7 total results in this search.