Film This Weekend – Image
3 total results
Fri., Sept. 21, 9 p.m.
Film
Live taping of a podcast about horror movies, focusing on the awfulness of Manos: The Hands of Fate. free
http://ihatehorror.com
The Falcon
(map)
819 E. Washington St.
Thornton Park
407-423-3060
Through Sept. 23
Film
Screenings of documentaries and narrative features that focus on conflict resolution across cultural barriers. Festival is held at various venues in Orlando and Winter Park. free-$199
http://peacefilmfest.org
Multiple locations
(map)
Various local venues
Elsewhere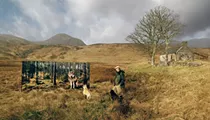 Sat., Sept. 22, 11 a.m.
Film
Screening of the Heath Ledger-starring action-comedy along with a presentation on medieval armor from a modern-day blacksmith. $8
Enzian Theater
(map)
1300 S. Orlando Ave.
Winter Park Area
407-629-0054
Showing 1-3 of 3 total results in this search.