Holiday Search – User Submitted
2 total results
Sat., Oct. 13, 2-6 p.m.
407-568-5138
info@btnwildlife.org
Events, Holiday
Live animal appearances, featuring owls, bats, opossums, flying squirrels and more. free
http://btnwildlife.org
Back to Nature Wildlife Refuge
(map)
10525 Clapp Simms Duda Road
Disney
407-568-5138
Starts Dec. 10. Mondays, Wednesdays-Saturdays, 7:30 p.m. Continues through Dec. 15
386-668-5553
JasonK@gatewaycenterforthearts.org
Theater, Holiday
Travel the United States and visit some of the most popular cities on this Santa-tracking adventure. $17
http://gatewaycenterforthearts.org
Gateway Center for the Arts
(map)
880 N. Highway 17-92
North
(386) 668-5553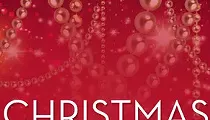 Showing 1-2 of 2 total results in this search.