Family Search – Tickets Available
4 total results
Through Sept. 24, 9 a.m.-5 p.m.
407-246-2620
tracy.micciche@cityoforlando.net
Family
This whimsical exhibit will feature fifteen one-of-a-kind fairy doors that will inspire your child's imaginative world of mythical forests and secret gardens. $10
http://leugardens.org
Harry P. Leu Gardens
(map)
1920 N. Forest Ave.
Audubon Park
407-246-2620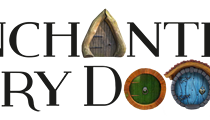 Saturdays, 10 a.m.-12 p.m. and Tuesdays, 6:30-8:30 p.m.
407-456-8788
Learning, Family
@ CPR Certification Orlando, 5401 S Kirkman Rd #310 Orlando, Florida 32819
This American Heart Association BLS Certification Class covers Adult, Child, and Infant Basic Life Support and AED machine usage. Certification cards are provided same day. First Aid Classes also available $59.95
http://cprcertificationorlando.com
Sat., Sept. 29, 6 p.m.
407-902-8657
musicformelons@gmail.com
Events, Concerts/Events, Family
Benefit party full of love, laughter and music. Proceeds go to Making Strides Against Breast Cancer. $10
http://musicformelons.yapsody.com
Palmetto Avenue Baptist Church
(map)
2626 S. Palmetto Ave.
North
407-323-1583
Sat., Oct. 20, 2 & 4:30 p.m., Sat., Oct. 27, 2 & 4:30 p.m., Sat., Nov. 3, 10:30 a.m. & 2 p.m. and Sun., Nov. 11, 4:30 p.m.
Theater, Family
Follow Mowgli on his jungle adventures in this family friendly performance of this classic tale. From $15
http://orlandoshakes.org/shows/the-jungle-book/
Margeson Theater, Lowndes Shakespeare Center
(map)
812 E. Rollins St.
Winter Park Area
407-447-1700
Showing 1-4 of 4 total results in this search.