Friday, January 18, 2019
Downtown's only goth night, Memento Mori, celebrates four years this week
Posted

By

Thaddeus McCollum on

Fri, Jan 18, 2019

at

5:00 AM

10 p.m. Monday; Independent Bar, 70 N. Orange Ave.; free;

facebook.com/independentbar

.

Get our top picks for the best events in Orlando every Thursday morning. Sign up for our weekly Events newsletter.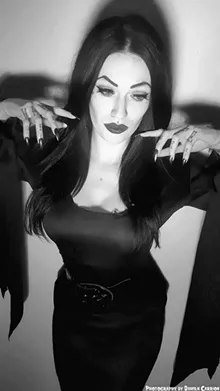 @ Independent Bar
70 N. Orange Ave.
Winter Park Area
Orlando, FL
When: Third Monday of every month, 10 p.m.
Price: free
Concerts/Events
Downtown's only monthly goth night turns four this week, proving that no matter what your mom says, it's not just a phase. Resident DJ Lavidicus plays the best in industrial, darkwave, EBM and more, just like every other third Monday, while donations are collected to help out with cancer treatments for one of the regulars.
Consider supporting local journalism.
Our small but mighty local team works tirelessly to bring you high-quality, uncensored news and cultural coverage of Central Florida. Unlike many newspapers, ours is free – and we'd like to keep it that way, because we believe, now more than ever, everyone deserves access to accurate, independent coverage of their community.
Whether it's a one-time acknowledgement of this article or an ongoing pledge, your support helps keep Orlando's true free press
free
.